I recently got my hands on a hoard of very old
Ellery Queen's Mystery Magazines,
and have been skimming them for dusty gems. Came upon a little oddity in the April 1969 issue. The first odd thing is that the story was a reprint - it had first appeared in
EQMM
in 1947. And the editor -- that would be Frederick Dannay -- reports that upon the original appearance "(a)lmost without exception, readers and critics disapproved of the story, and editor-EQ [Dannay], to put it mildly, was pilloried." Now, he reports, people have been asking to see "that prophetic story." He suggests that he and the author were ahead of their time.
Well, we will get into that. The story was "The President of the United States, Detective," by H.F. Heard. Now, I would bet a shiny new quarter, featuring the Everglades National Park on the reverse side, that that title came from the editor, not the author. First of all, Dannay was addicted to title-tinkering. Second, it stinks of special pleading: "This isn't science fiction! It's a detective story. See? It's in the title."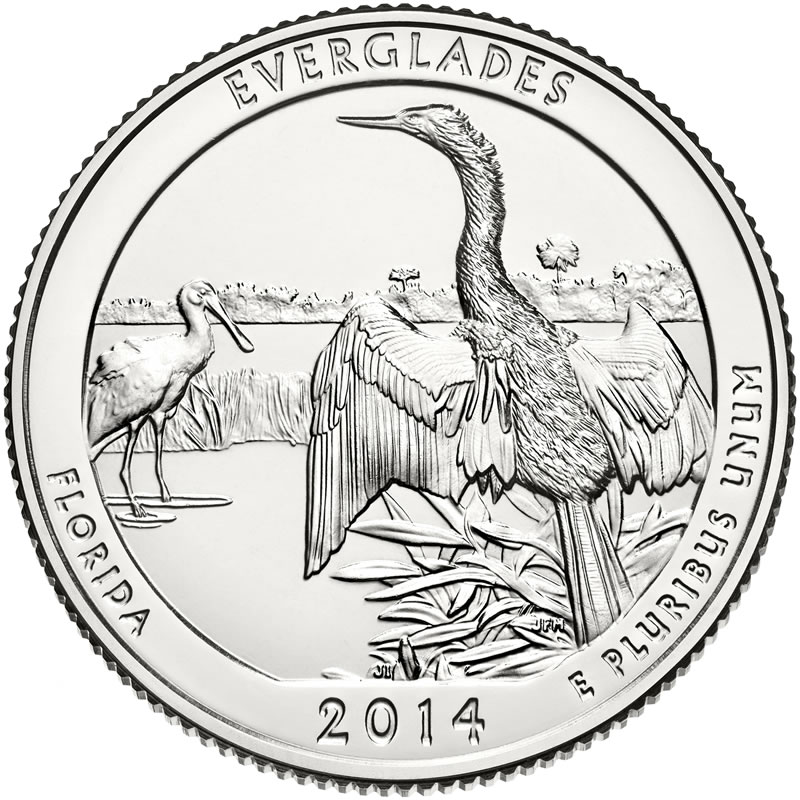 It
is
science fiction. The story takes place in the year 1977--
Okay, let's pause for a moment and deal with this crazy-making real-life time travel. The story was written (or at least published) in 1947. It was reprinted in 1969. But I just read it (while flying around in my jetpack, of course) in the year 2014, which means this reader is further removed from the date of the story than Heard was when he wrote it. Mind-boggling.
The hero of the story is President Place, "a mammoth of a man. His hands were bigger even than George Washington's, he was taller than Lincoln, he weighed more than Taft. 'The biggest president ever.'" Clearly not modeled on Gerald Ford or Jimmy Carter, both of whom graced the Oval Office in 1977.
And now I should put in a
SPOILER ALERT
because I am going to reveal the plot of this almost seventy-year-old story.
During one day President Place gathers info from several sources that convinced him that the Commissar of the USSR is up to no good. The Commissar was Yang Chin, a Mongolian ("China, as usual, had swallowed those who rashly tried to get her into their clutches"). And as it turns out Yang had dropped atom bombs on his own permafrost, melting the ice, which would inevitably lead to parts of Europe and the Americas being flooded.
Ah, but he didn't count on shrewd President Place who, the same day, (apparently Environmental Impact Statements don't exist in this version of the 1970s) ordered the Air Force to bomb Greenland and Antarctica, causing their ice packs to melt,
causing the land to be lightened, and therefore rise up.


I told a friend about this and he said "Physics no do that." He is a native English speaker, but he was stunned.
An aside: the late author, H.F. Heard, also known as Gerald Heard, was an interesting guy. His
web site,
which doesn't seem to mention our target story, does tell us about a Sherlockian novel,
A Taste For Honey,
and a lot of religious texts. Apparently he was a big influence on the beginning of Alcoholics Anonymous as well.
Getting back to the short story, one interesting point, obviously, is its prediction of human-made climate change. I went on the web searching for comments on the story and found
Cli Fly Central,
a website dedicated to climate change science fiction, which it suggests should be called Cli Fi. Mr. Heard's piece is one of the earliests entries. There is even an award for Cli Fi novels:
The Nevil.
This is of special interest to me because it appears that my own contribution to Cli Fi will be published in the next year. It is, I assure you, crime fiction, not SF. Even though it doesn't have "detective" in the title. In the mean time, stay dry.