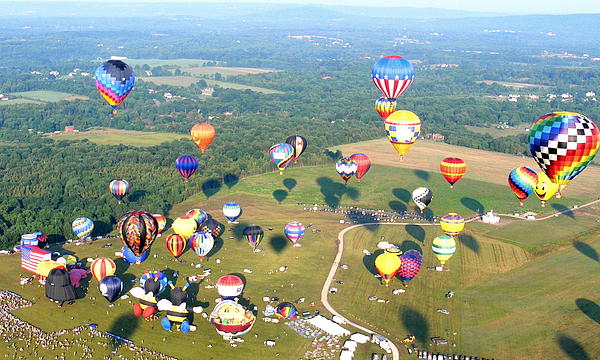 The photo at left is by my brother, Tom LoPresti. You can see more of his work here.
I was recently a participant at a book signing. This was a fundraiser for a good cause (a new library branch, if you must know). There were perhaps two dozen authors, all local, and most genres were represented.
This was the first signing I had done in quite a while and I realized I had learned something since the last one. Namely, how to give an elevator speech.
If you aren't familiar with this term, it is one I have heard a lot in the last few years at the university where I work. The concept is this: you find yourself with a minute to chat with someone important – in the case of the university, say, a state legislator, or a potential donor or student. "What do you do for a living?" she asks. And now you have a precious minute to explain why your school is the best, most important, most deserving place in the world. And that, dear friends, is your elevator speech.
So now, picture me sitting behind one of a dozen tables, waiting for potentual customers to stroll up. On my table was bait in the form of two poster-size blow ups of covers of
Alfred Hitchcock's Mystery Magazine
featuring my stories. Then there were copies of my book and freebie handouts with information about it.
When someone came by I would stand up, smile politely and wait until their eyes focused on the book. Then I leapt into the speech. I perfected it as the afternoon went by. In its final form it sounded like this:
It's a mystery novel set in Greenwich Village during the Great Folk Music Scare of 1963.
Almost every word of this was carefully worked out If you didn't say it was a
mystery
some people would ask what type of book it was (in spite of the outline of a corpse on the cover…one person was more perceptive. "What a great cover!" she said. "You can TELL that's a mystery!" Well, she could, at least.) If you didn't say
novel
someone would ask if it was non-fiction. (And an aside here, have you noticed how some people who don't read our genre always refer to "murder mysteries," as if to distinguish them from, perhaps, loitering mysteries? But I digress.)
The Great Folk Music Scare
is supposed to grab attention. Some people were amused. Some baffled. Some repeated it back to me as a question. To the latter I nodded earnestly and said "That stuff almost caught on!" This is stolen from Martin Mull, except he didn't use the word
stuff.
And finally the use of the date got a surprising number of people pondering where (or if) they were in 1963. Several asked if I had been part of the scene. No, I said, I was only eight years old, but I interviewed several people who were.
The short-term goal, of course, is to keep people chatting, thinking about your book, and not moving on to the next deserving author. If they stand there long enough they might think of a friend who likes mysteries, or folk music, or might even decide to get it for themselves.
Which, oddly enough, happened several times that day. Which was several times more than I expected. And that left my spirits elevated. So to speak.
And in addition
Here are the answers to
my quiz
from two weeks ago. I'm sure you have been waiting with braided Beth, or however that goes...
1.A type of mustard, or a priest.
G.K. Chesterton's Father BROWN
2. A wetland or an English professor
Edmund Crispin's Gustave FEN
3. A school of Buddhism or a Roman cop.
Michael Dibdin's Aurelio ZEN.
4. A child's transportation device, or a Detroit private eye.
Loren D. Estleman's Amos WALKER
5. A type of hole, or a Seattle private eye.
Earl Emerson's Thomas BLACK
6. A financial instrument, or a spy.
Ian Fleming's James BOND
7. A boatman, or a Seattle private eye.
G.M. Ford's Leo WATERMAN.
8. A builder in stone, or an attorney.
Erle Stanley Gardner's Perry MASON
9. An adverb or a British police inspector
Alan Hunter's George GENTLY
10. A shirt size or a clergyman.
Harry Kemelman's Rabbi David SMALL
11. Cheerful, or a British spy.
John LeCarre's George SMILEY
12. An expert with an ancient weapon, or a private detective.
Ross MacDonald's Lew ARCHER
13. A state capital, or a British police inspector.
Joyce Porter's DOVER
14. A playing card, or an amateur detective
Ellery Queen's Ellery QUEEN
15. A part of the face, or a New York City private eye.
S.J. Rozan's Lydia CHIN.
16. A greeting card, or a gambling consultant.
James Swain's Tomy VALENTINE.
17. A circular water movement or an Akron private eye.
Dick Stodghill's Jack EDDY.
18. Something bestowed, or a British Inspector.
Josephine Tey's Alan GRANT.