I first saw Melodie Johnson Howe in the Varsity Theatre in Columbus, Mississippi. Well, wait a minute, let me clarify that. I was in the theatre; she wasn't. She was in the movie. While I and my goofy college buddies sat there in the dark, wolfing down popcorn and staring goggle-eyed, Melodie was up there on the big screen, smooching with Clint Eastwood. The film was Coogan's Bluff, back in the late sixties, and I remember it to this day.
Little did I know (nor would I have believed) that years later I would actually meet this actress-turned-writer, and would be one of her colleagues and co-conspirators at the Criminal Brief mystery blog. The four years that I spent dreaming up weekly columns for CB were great fun, and one of the biggest perks was getting to know Melodie and the others in our motley gang--and learning from them. Very honestly, reading her work has made me a better writer.

Which brings me, finally, to the reason for this column. Crippen & Landru published a collection this year of some of Melodie's short mystery fiction, called Shooting Hollywood: The Diana Poole Stories. I just finished reading it, and even though I figured beforehand that I would enjoy it, I was surprised at how much I enjoyed it.
Experience counts
In the book's introduction, Melodie says: "When I was twenty-one I was put under contract to Universal Studios. I was one of the last starlets; one of the last contract players. The times were changing and soon the entire studio system would be a free-for-all of lawyers, accountants, and independent production companies … This is the new Hollywood that the actress Diana Poole knows."
The fact that both Diana and her creator "know" Hollywood is one of the things that makes the series so much fun to read. Diana's always either shooting a movie or auditioning for one, and the stories are packed with insider information about the film industry. But remember, they're not just about Hollywood. They're also about crime. These are delicious and delightful little mysteries, and the resourceful Diana finds betrayal and deceit and dead bodies at every turn.
Shooting Hollywood contains nine Diana Poole stories, eight of which first appeared in Ellery Queen's Mystery Magazine. The ninth, "Dirty Blonde" (the first story in the book and the first Diana story ever) made its debut in the Sisters in Crime 4 anthology. I think my favorite story in the Poole collection might be "Another Tented Evening," which also appeared in a Criminal Brief anthology--but I enjoyed 'em all.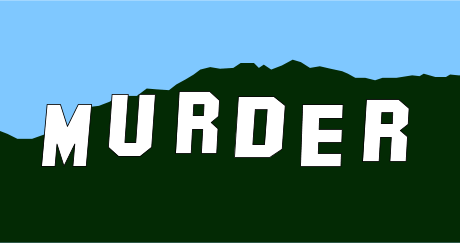 Other talents
Besides writing shorts, Melodie is the author of a play (The Lady of the House) and two novels (The Mother Shadow and Beauty Dies). The Mother Shadow was nominated for an Edgar, an Anthony, and an Agatha, and The Lady of the House was produced by the Los Angeles Theatre Center and starred Salome Gens, Nan Martin, and Carol Lockatell.
Breaking news: Melodie just told me that she has finished a new Diana Poole novel, City of Mirrors, and that her agent has sent it out to various publishers. She also said she's on pins and needles, waiting for one to say "Yes."
Dewey, Thrillum, and Howe
I am of course not the only one who likes her fiction. According to The Boston Globe, "Howe spins a yarn that is precisely and intelligently paced, with broad and subtle humor, a plot that reminds one of just enough Ross Macdonald to be a compliment to both." And EQMM says ". . . Howe is one of the genre's best short story writers and novelists." If there are any of you out there who aren't familiar with Melodie and/or her writing, I hope you'll start reading her. You won't be disappointed.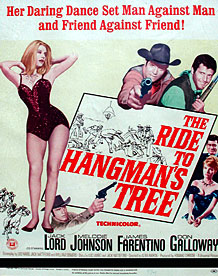 A final note: When I first met Melodie face-to-face in Baltimore a few years ago, I was not at all surprised to find that she's just as impressive in person as she is on the page and screen. Seriously.
Melodie, if you're reading this, I hope to see you again soon--maybe at this year's Bouchercon. Meanwhile, I'll try to catch you in an old movie or two. (I found The Ride to Hangman's Tree awhile back on YouTube; Jack Lord looked a little out of place in the Old West, but your song-and-dance numbers made the movie fun to watch.) And I'm always on the lookout for more of your stories in EQMM.
Keep up the good work.