1. Maybe I've been here before. Five years ago in this space (wow, we've been doing this a long time, haven't we?) I wrote a piece about incidental music in movies and TV, (and by incidental I mean it wasn't written for that show and is not being performed by a character). The inspiration was Leonard Cohen's "Hallelujah" showing up in yet another TV show. I wrote: "It was about five years ago that I concluded that the FCC had passed a new rule requiring every TV show to feature 'Hallelujah.'" I now have evidence that I was right (not about the FCC, but about the frequency of that song's appearances.)
I am reading

The Holy or the Broken,

a book by Alan Light that is entirely about you-know-which song. It reports that the first appearance on TV was in

Scrubs

in 2002. There were five more visits in 2003 and seven in the year after. Each performance pays in the $50,000 range, with half going to the author (and his publisher) and half to the performer (and the record company). Not bad.
By the way, the whole book is fascinating. If a writer of fiction tried to make up the story of Cohen's "Hallelujah" she would have to sell it as fantasy or magic realism. It involves two generations of singers dying young, an animated children's film, TV talent contests, the 9/11 attacks...
Meet the new boss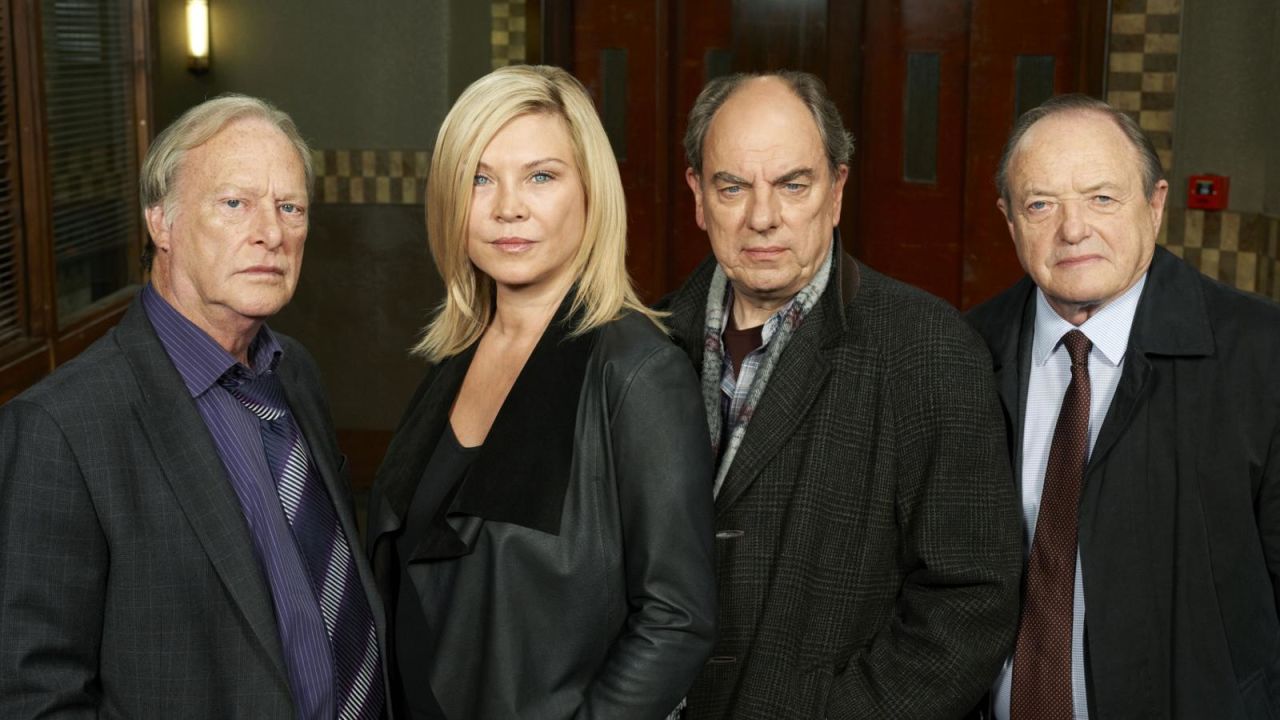 Blonde as the old boss
2.

Blonde on Blonde.

Going even further back in my blogging past, in 2008 I

commented

on my affection for the British T

V

show

New Tricks.

I noted that there seemed to be a rule that all shows about cops working on cold cases (

New Tricks, Cold Squad, Cold Case)

had to be led by a blonde woman.
I recently discovered new episodes of

New Tricks

and all but one of the characters had been replaced, including the leader. And yes, the new one is a blonde woman.
3.

Getcha pretty pictures right here.

Some of us here at SleuthSayers HQ find ourselves from time to time looking for illustrations that we can use without fearing the Long Arm of the Copyright. The website

Guns, Gams, and Gumshoes

has a very helpful list of four websites with images free for the using.


4. Steven on Sherlock.
The latest issue of

Strand Magazine

(February-May 2017) has a very interesting interview with Steven Moffat, co-producer and co-creator of

Sherlock.

Even if you don't watch his show, Moffat's insights into the great original are interesting. To those who complain about his making the characters young and modern he replies that when Doyle invented H

o

lmes and Watson they

were

young and used the newest technology available. They aged into period pieces as Doyle wrote about them for forty years. He also points out that people don't complain about the James Bond movies yanking the character out of his time period, although Fleming's character was a World War II vet. Definitely worth a read.
5. Riding a trend? But maybe the most interesting thing in the

Strand

(and my apologies to John Floyd and the other authors of fiction who appear therein) is a full-page ad for Ted Allbeury's novel

The Twentieth Day of January.

There are plenty of ads in the magazine for books, but this one is almost forty years old. So why bring it back now? Perhaps the plot description holds a clue:
"Seemingly out of nowhere, wealthy businessman Logan Powell has become President-elect. But veteran intelligence agent James MacKay uncovers shocking evidence that suggest something might be terribly wrong with the election: is Powell actually a puppet of the Soviet Union?"
Timing is the key to success.