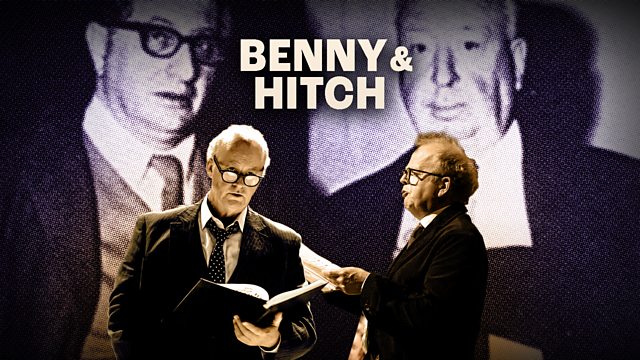 1. Sounds of Suspense.
If you are a fan of Alfred Hitchcock you might want to head over to BBC Sounds and listen (for free) to
Benny and Hitch,
a radio play by Andrew McCaldon about the highly productive and finally explosive relationship between the director and composer Bernard Herrmann. They collaborated on eight movies, including some of the Master's best. (He said Herrmann deserved one-third of the credit for
Psycho
's success - although, as the play points out, he didn't share the profits with him.) Tim McInnerny and Toby Jones star and the BBC Concert Orchestra performs Herrmann's music.
2. The Customer is Cussible. If you have a few thousand hours to spare I highly recommend Not Always Right, a website designed for people in retail to complain anonymously about customers. They have since added: Not Always Legal, Healthy, Family, etc.
So far I have collected three short story ideas from the website. Here is an example of what they offer:
I work at a musical instrument store. A customer is trying to buy something when the checkout shows me a code indicating that the card is registered as stolen.
Me: "Sorry, the checkout is buggy today and it's locked. I just need to fetch my manager to fix it."
I tell my manager, and he and the salesman stall long enough for the cops to get there. Three or four officers come in, ask the guy a few questions, and then arrest him.
The best part is that, as the guy is being hauled out in handcuffs, he starts shouting back at us.
Thief: "The service here is terrible! I'm going to tell everyone I know not to shop here!"
3. Play Free Bird. This next piece is off-topic but it is certainly about publishing. In November 1951 a group of friends went hunting in Ireland. One of them, Sir Hugh Beaver, fired at a golden plover and missed. This led to a debate over which was the fastest game bird in Europe.
Unable to find the answer easily, Beaver realized that a book which provided this sort of information would be hugely popular (and profitable) to settle arguments in pubs. So he convinced the brewery for which he worked to publish one: the Guinness Book of World Records has been selling millions ever since. So a failed hunting trip was one of the most profitable expeditions in publishing history...
4. Definitely not me. Do you ever vanity google yourself? No? Liar.
I had a nasty shock recently when I did that. In 2019 Salvatore Lopresti and his son Robert Lopresti of Bristol England, were accused of Modern Slavery for forcing a disabled man to work in their ice cream shop. Nasty story.
5. Is the Rule
Forgotten? Take a look at the photo here. Does that actress (Nicola Walker) have blond hair? If not then ITV has violated the international rule I have pointed out in the past: All police shows about cops who investigate cold cases must be headed by blond women.
Whaver their hairstyle the show is worth watching, although Season Four was, well, forgettable. I hear Season Five is coming soon.