I was talking to a beginning writer the other day (a writer of short stories, since most of what I do is the short stuff), and she said to me, "Yeah, I want to get published--but the main thing is, I want to get
paid
."
Hard to argue with that. All writers--including me--want to be paid for what we produce. And while I didn't tell her that she shouldn't aim for that (I'm dumb but I'm not stupid, and neither is she), I did tell her that there are times when she might want to also consider publishing something for which she's
not
paid. At least not in dollars.
Here you go, buddy--no charge
Let's say you're an aspiring writer of short stories, and let's say I'm a teacher who's smarter than I really am. What I would tell you is, I believe it can be helpful to a shorts writer, especially when starting out, to occasionally submit something to a magazine or anthology that pays only "in copies"--which means they will send you a least one copy of the issue containing your story, sometimes called an "author copy" or a "contributor's copy." This gives you a couple of things besides just something to put on your coffeetable and brag to your friends about. It gives you (1) a publishing credit and (2) exposure.
Well, whoop-de-doo, right? Credentials and exposure won't pay the rent--they won't even buy you a burger and fries, or a stamp to put on your next snailmailed submission. But, hey, if you build up several respectable credits that you can use later in your cover letters and bios, or if a publisher or agent or another editor happens to see your story in, say, a non-paying university litmag, and likes it . . . well, that's not a bad use of your time and your effort.
The same thing goes for speaking engagements. Most writers are regularly asked to visit libraries, schools, senior centers, civic groups, book clubs, etc.--any venue that needs someone to come in and teach a quick workshop or fill a program slot. These places will sometimes reward you with a payment or cover your travel expenses or both, and when they do, that's great. But sometimes they don't, or can't. IF they don't, or can't, why should you do it? Well, if you're Stephen King or J.K. Rowling, maybe you shouldn't. But if you're me, and probably if you're you, there are times when doing these events can be a good move. For one thing--as mentioned earlier--it's exposure. It lets you get your name and your work out there in front of more readers and potential customers. Once again, this kind of goodwill gesture won't pay the light bill--but it can pay off in the long run. And free events often lead to fee events.
On the other hand . . .
Show me the money!
There is a second school of thought--and the longer I write, I find myself inching more and more into that camp--that says "If I'm creating a product and providing a service, I expect to be paid for it." Those who take this approach insist that it's not only sensible but time-saving. It involves less research and fewer submissions. You just concentrate on the publications that pay, and avoid all the others.
While there aren't a ton of paying markets these days, there are some, including
AHMM
,
EQMM
,
The Strand Magazine,
Over My Dead Body
,
Sherlock Holmes Mystery Magazine
, and
Woman's World
. And a good many more if you consider anthologies, and the so-called literary markets that are sometimes receptive to mystery/suspense stories:
Zoetrope
,
The Sun, Thema, The Missouri Review, Harper's, The Saturday Evening Post, Ploughshares, Glimmer Train Stores, Pleiades, Tin House
, and so on. We've talked many times at this blog about what it takes to make a story "literary," and the fact that crime fiction sometimes fits into that category. My friend and fellow Mississippian Tom Franklin's short story "Poachers," which won an Edgar Award and appeared in
The Best American Mystery Stories 1999
, was originally published not in
AH
or
EQ
but in
The Texas Review
.
Questions: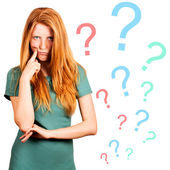 If you're a writer of short fiction, what's your opinion on this kind of thing? Are you ever willing to send your work to a non-paying publication? If so, which ones do you prefer? If not, under what conditions might you be willing?
Also, what paying mags and anthologies do you submit stories to? At which of these have you been successful, and which ones might you recommend? What do you think about fee vs. free speaking/teaching engagements?
This little piggy went to market . . .
In closing, here are some Web resources I've used in the past, to find possible homes for my work:
-
Ralan's Webstravaganza
-- This isn't just for SF/fantasy stories (even though it says it is). The big mystery magazines, for example, are included. It also lists anthologies.
-
My Little Corner
-
The Short Mystery Fiction Society Blog
-
Mystery Readers International
-
Writer-On-Line
-
Fiction Factor
Those last two sites might be a bit dated, but there are still some good listings and good tips to be found there.
Another place--and a great print reference--that lists pay and no-pay markets is
Novel & Short Story Writers Market
(WD Books). A new edition is printed every year, and it features a "genre index" section that lists those places that consider mystery submissions. And sometimes the best approach is the simplest: Forget the market listings altogether and just key something like "short mystery markets" into Google and check out the resulting links.
Wherever you go and however you do it . . . good hunting! Or, to paraphrase one of my boyhood heroes: Write long and prosper.