(The excellent picture on the right is the illustration Tim Foley created for my story in AHMM. It is used by his permission. See more of his work here.)
The Encyclopedia of American Race Riots.
The words above are the opening of "Shooting at Firemen," my twenty-fifth appearance in

Alfred Hitchcock's Mystery Magazine

(July-August 2015, on sale next week). I suppose when a short story opens with the title of an encyclopedia you can safely guess that the author is a librarian.

But that book gave me more than my opening line. It was the inspiration for the story as well. When I saw it on the shelf of the library where I work I immediately grabbed it up and searched the index for the city where I grew up. I didn't find it. And when I realized why Plainfield, New Jersey's troubles had not made the book, I realized I had to write a short story.

What I want to write about today is how to turn actual events into a piece of fiction, or at least how I did it.

You see, the hero of my story is a grown man who was a twelve-year-old boy in Plainfield when the riots struck in the summer of 1967. So am I. Like him, I spent that summer working as an unpaid junior counselor at a day camp for disadvantaged children. (That picture shows me a year later, by the way.)

There are plenty more connections to reality - for example, the scene which gives the story its title is written down exactly as I remember it. And I reported the details of the riot as accurately as I could, without overwhelming the plot.

But that's the thing.

Real events are not a plot.

And a riot, no matter how dreadful its crimes were, is not itself the engine for a crime story, at least not the one I wanted to write. So in the middle of the chaos that occurred - burning buildings, stolen semi-automatic rifles, one brutal murder - I had to invent a disaster on a small scale, one that my twelve-year-old boy could have an effect on. My inspiration for that was an actual event - an injury that happened to one of our African-American counselors as he tried to sneak past the National Guard, with no more nefarious purpose than trying to get home. I raised the stakes as much as I could, fictionalizing both the cause and effect of the injury.
A few of the characters in the story are based on real people I knew back then. The villain was inspired by someone I met years later.

I want to mention one important change I made. Throughout the story my protagonist reports on the events of the riot objectively, as certain of his facts as an omniscient narrator. But there is one exception.

As I said, there was one brutal murder during the riots, the death of a police officer. I don't mention his name in the story, but he was John Gleason. His family doesn't believe the official version of his death -- you can read about the controversy here -- so out of respect for them in the story I reported that event differently. It begins "[My mother]

told me the version she had heard on the radio

." No guarantee that it was true.
Oh, by the way. The reason Plainfield didn't make it into the Encyclopedia? There was no room. There were more than one hundred race riots in America that year. And 1967 was just one of the so-called Long Hot Summers.
I seem to have a lot to add here. For example: a few months ago my sister Diane Chamberlain wrote in this space about her new novel The Silent Sister, and how it was sparked by one of my short stories. This is the one she was talking about.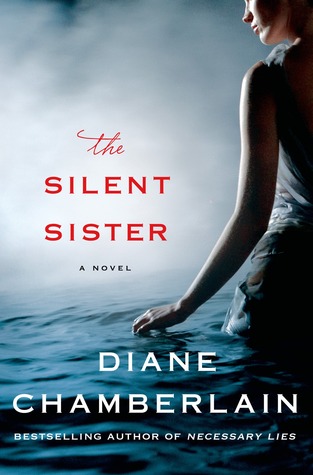 And one more thing. Back in those days I used to read a newspaper column by a guy named Sydney J. Harris. One of his columns stuck in my head - or at least I think it did. As I recall he gave a graphic description of a horrible riot. Then he explained that it happened, not in Watts, or Harlem, but in Ireland in the 1920s. The Protestants were fighting with the Catholics.
"Perhaps," he said (as I recall) "in forty years it will seem as ridiculous that we fought over race as it seems now that people fought about religion." A good writer, but not a hell of a prophet.
I hope you enjoy the story.