If you haven't charged through the March/April issue of
Alfred Hitchcock's Mystery Magazine
yet, I encourage you to get off the proverbial dime and do so. You will find many good stories including appearances by three SleuthSayers: Michael Bracken, R.T. Lawton, and your humble (oh, shut up) reporter.
It was R.T.'s story that inspired my sermon today. (And if you missed it, you can read his own thoughts about the tale
here
.)
What I want to talk about is something much beloved of literary critics:
the unreliable narrator.
The concept has appeared in literature for thousands of years but the phrase comes from William C. Booth in 1961. It refers to a piece of literature with a first-person narration which the reader, for whatever reason, would be unwise to trust.
To my mind there are four varieties, all of whom can be found in mystery fiction.
The Lunatic.
This one goes all the way back to Edgar Allan Poe. (Hint: When a character begins by insisting that he is
not crazy
you would be wise to doubt him.)
The Liar.
Agatha Christie did the most famous version of this, infuriating many readers. Decades later something happened that I imagine went like this:
Critics: Of course, having the narrator secretly being the murderer is a one-off stunt, and no author could use it again.
Dame Agatha: Is that so? Hold my tea.
And to everyone's consternation, she did it again.
I mentioned this a long time ago, but: One of my favorite examples of this category was
The Black Donnellys,
a short-lived TV series about Irish-American criminals in New York (2007). The framing device is Joey Ice Cream, either a hanger-on or the Donnelly brothers' best friend, depending on who is telling the story. Joey is in prison and he is being interrogated by the cops about the Donnelly's career. And he is a compulsive liar, happy to change his story when they catch him fibbing. YOu can see the brilliant pilot episode
here.
The Self-Deluded.
Not crazy and not deliberately lying. This character is just so wrapped up in himself and so devoted to defending his actions that his views can't be trusted. Think of Jonathan Gash's Lovejoy with his endless stream of explanations for his failures and dubious decisions. I remember one book in which he casually mentions breaking a man's arm "practically by accident." My private eye character Marty Crow is quite trustworthy - unless he is talking about his gambling problem.
Problem? What problem?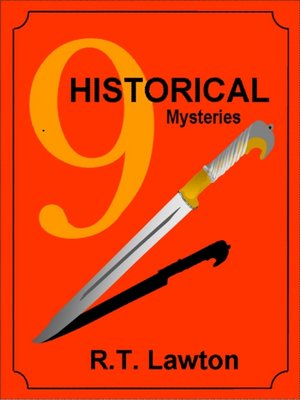 The Innocent.
This narrator describes accurately what he saw, but fails to understand it. A famous example is Ring Lardner's classic story "Haircut." The barber describes a crime, and doesn't even realize it.
And that brings us back to R.T. Lawton's story. "The Left Hand of Leonard" is part of his series about the criminal underground during the reign of Louis the Fourteenth. His narrator is a young pickpocket, not very skilled and not very clever, who is sent by the king of the criminals to help steal the bones of a saint. Things go wrong and then seem to go right and the boy can't figure out what happened. Ah, but the reader will, just as R.T. intended.
Do you have any favorite tales with unreliable narrators? And if you say you do, should we believe you?