Fairy Glen, Isle of Skye, Scotland


There is a comedy adage attributed to Johnny Carson:
If you buy the premise, you buy the bit.
I translate that as follows:
If the audience accepts the underlying concept of the joke, they will laugh at the punchline.
In fiction we call that the
willing suspension of disbelief,
which comes from the well-known stand-up comedian Samuel Taylor Coleridge.
This is on my mind because I recently watched (or tried to) a TV movie called
Bright,
on Netflix. I gave up halfway through because I couldn't buy the premise. It takes place in a world in which elves, fairies, and orcs live side by side with humans. Will Smith plays an L.A. cop partnered with the first orc police officer.
And none of that is the part I have a problem with. In fact, I was excited about it because it reminded me of a TV series I loved,
Alien Nation,
which also featured an L.A. cop, this time in a world adjusting to the arrival of half a million extraterrestrials.
But therein lies the problem I had with the premise of
Bright.
It suggested that humans and faerie folk have knowingly lived side by side for thousands of years,
and yet we ended up with a society essentially the same as our own.
And that's what made my disbelief go splat on the floor.
See,
Alien Nation
took place just a couple of years after the Newcomers landed. It made sense that our society would be changing as we got used to them.
Now, compare this to a TV series from New Zealand I have recently been watching.
The Almighty Johnsons
is a dramedy with another far-out concept. Axl is the youngest of four brothers living in the modern N.Z. city of Norsewood. On his 21st birthday his siblings inform him of the family secret: they are all Norse gods and are about to find out which one Axl is.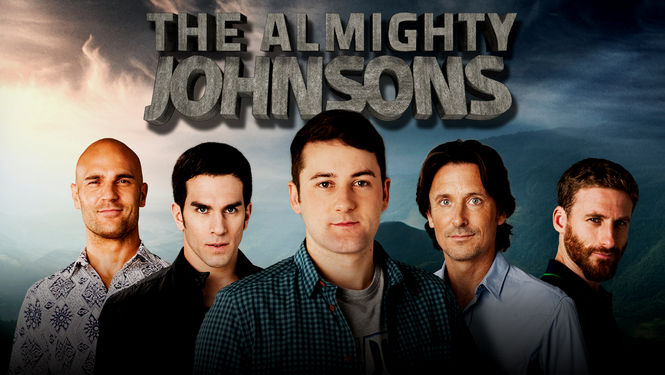 Far-fetched? Of course. But so far (I'm nine episodes in) the premise works. These incarnated gods are weak shadows of their former selves so the society they live in looks just like the reality we know. Of course, there is a quest and if Axl completes it successfully they will gain their full powers. If he fails they will all die. "So, no pressure," he says dryly.
Have you ever given up on a book or a show because the premise went to far? Tell me about it in the comments. And watch out for Thor's hammer, because that dude is crazy.