Two weeks ago, I was sitting in a rocker on the back porch of a beach house on Perdido Key, with sand in my shoes and "Margaritaville" on my mind. In fact I was half-dozing to the soothing sound of the incoming waves when I also heard the DING of an incoming text message. This was the sixth day of our annual family getaway, but since we never completely get away from technology I dutifully dug my cell phone out of my pocket, checked the message (from one of our kids, a hundred yards up the beach), and replied to it. I also decided to check my emails, which I hadn't done in a while. I was glad I did. At the top of the list was a note that had only just arrived, informing me of the acceptance of my 80th story in
Woman's World
magazine. Not a particularly round number or notable milestone, I guess, but I'll tell you, it made my day. It also reminded me how fortunate I am--a southern guy raised on cop shows and Westerns, who in school liked math and science far better than English--to have sold that many stories to, of all places, a weekly women's magazine based in New Jersey.
WW
, as some of you know, has been around a long time. What makes it appealing to writers of short stories is that it features a mystery and a romance in every issue, it pays well, and it has a circulation of 8.5 million. Since I'm obviously more at ease with mysteries than romances, most of my stories for that publication have been in the mystery genre. I've managed to sell them a couple of romances too, but the truth is, I'm the great pretender: my romance stories were actually little twisty adventures that involved more deception than anything else.
Figures and statistics
Although I've been writing stories for
Woman's World
for seventeen years now, 50 of those 80 sales have happened since 2010, and I think that's because I have gradually become more comfortable with the task of telling a complete story in less than a thousand words--what some refer to as a short short. (At
WW
, the max wordcount for mysteries is 700, and mine usually come in at around 685.)
Many writers have told me they find it difficult to write stories that short. My response is that it's just a different
process
. I think some of the things you can do to make those little mini-mysteries easier to write are: (1) use a lot of dialogue, (2) cut way back on description and exposition, and (3) consider creating series characters that allow you to get right into the plot without a need for backstory. My latest and 79th story to appear in
WW
(it's in the current, July 25 issue) is one of a series I've been writing for them since 2001.
Remember too that stories that short are rarely profound, meaning-of-life tales. There's simply not enough space for deep characterization or complex plotting or life-changing messages. They seem to work best when the goal is a quick dose of entertainment and humor.
I should mention that writing very short fiction doesn't mean you can't keep writing longer stories also. To be honest, most of my stories lately fall into the 4K-to-10K range. My story in this year's Bouchercon anthology is 5000 words, the one in an upcoming
Coast to Coast
P.I. anthology is about 6500, and my story in
Mississippi Noir
(from Akashic Books, to be released in August 2016) clocks in at 10,000. Magazinewise, I've had recent stories in
EQMM
and
Strand Magazine
of 7500 and 8000 words, respectively, and my story in the current issue of the
Strand
(June-September 2016, shown here) is around 4500. (NOTE: As we are all aware, publication is an iffy thing at best, and I'm not implying that everything I write, short or long, makes it into print. It doesn't. But I'm a firm believer that the practice you get writing short shorts can help improve your longer tales as well. It certainly teaches you not to waste words. Besides, it's all fiction; some stories just take longer to tell.)
Current Events
As for
Woman's World
, there have been a couple of significant changes at the magazine that, if you decide to send them a story, you should know about.
First, longtime fiction editor Johnene Granger retired this past January. That's the bad news, because Johnene was wonderful, in every way. The good news is, I also like the new editor, Patricia Gaddis. She's smart, professional, and a pleasure to work with.
Second,
WW
recently changed over to an electronic submission system. As we've already seen at
AHMM
and
EQMM
, this makes it far easier for writers to send in their work. I'm not at all sure it makes it easier for editors--emailed submissions always means
more
submissions, which means more manuscripts to read--but that's another matter, for another coiumn.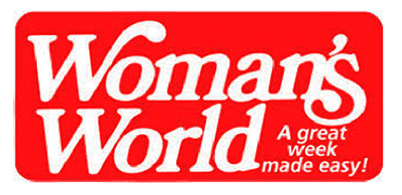 Questions
To those of you who write short fiction: Do you find that you gravitate toward a certain length or a certain range? Are you more comfortable with a long wordcount that leaves you room to move around in, or do you like writing shorter, punchier stories? Does the genre matter, in terms of length? Do you already have certain markets in mind when you write a story, or do you prefer to write the piece regardless of length and genre and only then focus on finding a place to which you might submit it? Do those of you who are novelists find a certain pleasure in occasionally creating short stories? When you do, how short are they? Have any of you tried writing "short shorts"? Has anyone sent a story (mystery
or
romance) to
Woman's World
?
Final question: In the Not-So-Current Events department, are any of you old enough to remember that "I like short shorts" was a line from Sheb Wooley's "Flying Purple People Eater"?
Unfortunately, I am …