Perhaps it is because each of our lives is linear that curiosity and a quest for order leads us to search out the beginnings of things that surround us in the world. Sometimes it can be difficult to determine when something we now take for granted first originated, but other times we can track the beginning with certitude. For those of us "of an age" I therefore pose a question: what were you doing on July 4, 1971?
The IBM System 370 circa 1971
I can remember that date pretty well. It was a holiday, of course, and it was the first one for me at my first job after college. I had just completed one month as a computer programmer in St. Louis Missouri. The computer that I wrote programs for was an IBM 370, state of the art at the time. It had to be housed in a climate controlled room and the computer itself took up, as I recall, the space of my present living room and dining room combined. It sported, again as I recall, a wondrous storage capacity of 512 kilobytes. Most of the things we take for granted on a laptop it could not do.
The
COBOL
programs that I wrote in 1971 were punched into 80 column cards. A program usually comprised multiple boxes of these cards that were loaded into a card reader that spat them into the IBM 370 which then, under the guidance of what the programmer had written, could do wondrous things – like keeping track of spare parts and inventory. By the time I left programming two years later to attend law school I had worked on one of the first "on-line" programs, which allowed data input from a (gasp!) stand alone terminal.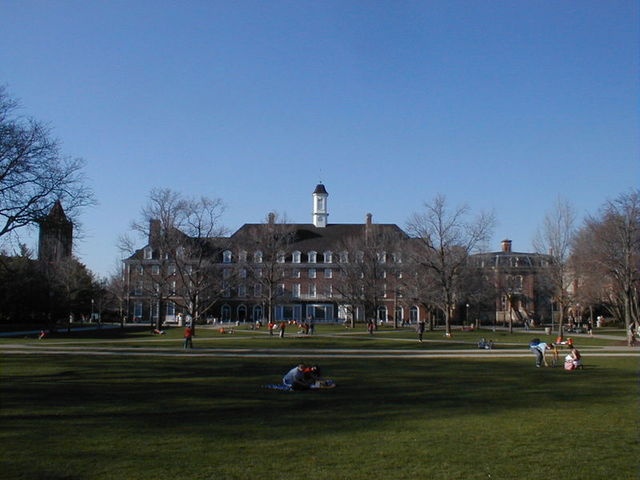 The University of Illinois
While I was toiling out a living commanding that IBM 370 computer to perform menial tasks something much more exciting was happening some miles away across the Mississippi river in Illinois. On July 4, 1971 a young man, roughly my age, named Michael S. Hart, a graduate student at the University of Illinois, was granted free access to the University's computer. Such access was invaluable – unheard of at a time when computer access was scheduled in advance in minutes. But nonetheless, through a friend of his brother, who operated the University's mainframe computer, Hart was given the key to the kingdom.
But what kingdom? What would I have done with such computer access in 1971? Well, likely nothing. The computer, after all, was a data processing instrument. That is what it did – it processed data. Why would you want free access to such a tool? Would you want to spend your spare time sitting around processing even more data?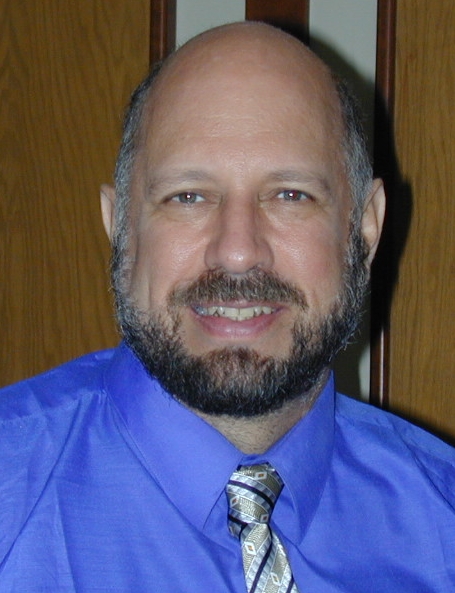 Michael S. Hart
Michael Hart, however, was not me. Michael Hart was a visionary. The university's computer, it seems, was hooked into a system of computers and was one of fifteen nodes in a network of computers known as
ARPANET
, a network that years later would itself expand and blossom into what we now take for granted: the internet. There were approximately 100 users who, like Michael Hart, could download information from ARPANET. I began using email in 1986, which was long before most people. But, again, Mr. Hart had me beat – in 1971 the University of Illinois already had an early version of email that utilized ARPANET. Hart put one and one together and saw the future.
Even at that the idea started out small. It was, after all, July 4. Hart had a copy of the Declaration of Independence that he carried with him.
We were just coming up on the American Bicentennial and they put faux parchment historical documents in with the groceries. So, as I fumbled through my backpack for something to eat, I found the U.S. Declaration of Independence and had a lightbulb moment. I thought for a while to see if I could figure out anything I could do with the computer that would be more important than typing in the Declaration of Independence, something that would still be there 100 years later . . . .
So Hart sat down and typed the document into the computer only to find that it was too large for the rudimentary email system available on the network. So Hart saved the document to the computer's hard drive and provided his friends with the storage address, so that they could down load their own copies. It is thought that of the 100 people who had access to data stored in ARPANET six actually downloaded the Declaration of Independence.
Volumes offered on Project Gutenberg by year
From that rather inauspicious beginning came
Project Gutenberg
., which now offers the world's largest collection of free on-line ebooks. Early on Michael Hart typed in the text of all of the books that Project Gutenberg stored on-line. By the mid 1980s the total was something over 300 books, comprised of older works such as the classics and the works of Mark Twain. All were in the public domain, which meant that there were no royalties associated with distributing them freely. From the mid-1980s on Hart began recruiting volunteers who also typed in the full texts of books. By 1989 advancing technology allowed Project Gutenberg to begin scanning in books. Currently over 39,000 works are available on line and it is estimated that Project Gutenberg adds books at the rate of over fifty books per week.
While all of this is astonishing on its own, Michael Hart's vision also laid the groundwork for today's surge of epublications, ebooks and ereaders, such as the Kindle, the Nook and the Ipad. And those, in turn, are bringing about an astonishing transformation in publishing, where marketing of new works of fiction and non-fiction can be offered directly to the reading public.
What makes all of this such an interesting story is, again, the prescience of Michael Hart, who came up with the idea when there were only 100 people on-line at the time who could have utilized the fruits of his labors. As Hart said in 2011, "[s]omehow I had envisioned the net in my mind very much as it would become 30 years later." Remember also that back in 1971 there was no way for individuals outside of those with access to ARPANET to access computers and that, as noted above, the computer itself was hugely unwieldy and largely used for menial tasks – for processing data. The first rudimentary desk top computers were still over ten years away; lap tops more than that. And the reading devices such as Nook and Kindle that we more and more are relying upon to bring us our chosen reading material were approximately forty years away – hardly even a glimmer in the eye.
It's probably safe to say that Michael Hart not only anticipated the future, but also, through his efforts, helped to bring about that future -- our present.
Michael Hart died last September, a little more than 40 years after he first typed the Declaration of Independence into that keyboard wired to a University of Illinois mainframe computer. His legacy has been a revolution in literary independence that may be more profound than even he imagined.