by Eve Fisher
I hope many of you watched the series "My Name is Earl" with Jason Lee. I thought it was hilarious. One of my favorite episodes was when John Waters did a guest spot as Walter Hamerick, a creative funeral director who liked to put his clients in familiar conditions: hence the guy in this picture, who'd spent his life as a couch potato is surrounded by all his favorite things. I watched that, and besides laughing my head off, thought THAT'S the way it's done. Even if it does look like a spooky
Duane Hanson
retrospective.
Locally, we have a funeral home that offers a motorcycle hearse (shout out to you,
George Boom
!) which provides not only one of the best funeral billboards I've seen in years, but makes a whole lot of sense, considering that Sturgis, South Dakota, one of the largest motorcycle rallies in the world. (Yes, it's the
Sturgis Motorcycle Rally
.)
NOTE
: You'd be amazed at the performers who've played at Sturgis. From Bob Dylan to Ozzy Osborne, from Motley Crue to the late, great Tom Petty... (here's
Tom Petty's Set List
from Sturgis 2006).
Anyway, back when I was a child, my father drove my mother and me to northern Kentucky every summer, where we spent at least a few weeks, if not the whole summer, with my grandmother. She lived in a small town of probably 500 people (which was considerable growth from the 40 who were there in 1800), settled in the late 1700s, and everyone knew / knows everyone. Everyone knew my grandmother, because she taught school there for 40 years. And my grandfather worked in the bank as a teller until the late 1950s.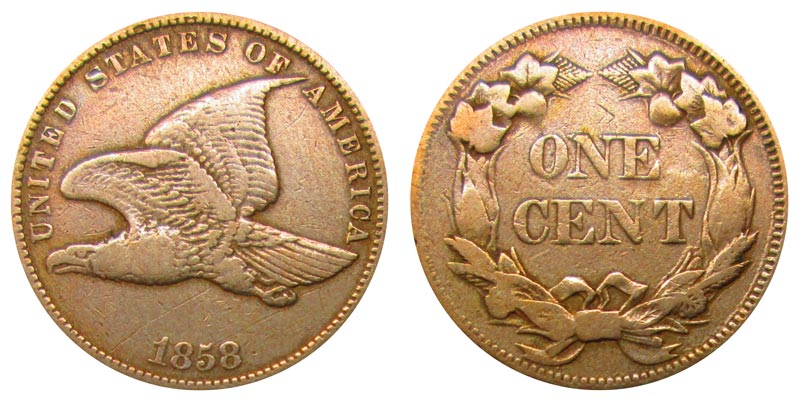 Side story:
Every time someone brought in a very old coin to the bank to deposit, my grandfather would take it and replace it with a modern equivalent from his own pocket. The result is that I have a modest but authentic old coin collection.
Anyway, another family everyone knew was that of the local morticians. The Walworths (the names have been changed so as not to embarrass anyone) had been burying everyone in Falmouth since the 1800s, and had / have every intention of continuing to do so for the foreseeable future. Whenever Mother and I went to Falmouth, we stopped and paid our respects. Mrs. Walworth, the matriarch, gave me lemonade and cookies, and the adults discussed old, literally dead days with great relish. Mrs. Walworth especially like to reminisce about when she and Mr. Walworth first met.
"We didn't fall in love at first sight. No, he had to work to get me. But oh, those were sweet times. Hand in hand, courting and embalming..."
She also told the sad story of when her first son died, as a little boy, and having to lay him out and bury him themselves. And, after the funeral, there was a tremendous rain storm, and she couldn't sleep thinking about how cold and wet it was out there in that grave... (BTW, both those stories gave me a few nightmares.)
But back to Fun with Funerals. Maybe.
Fast forward 30 years, and my grandmother died. I went back up to Kentucky with my parents, in my one black suit, a 1930s linen number that I'd bought at the thrift store and gave my mother something to talk about instead of crying the whole way. Randy Walworth (who was about my age, and had taken over for his parents a few years back) met us, and we finished making the arrangements: lilies, "What a Friend We Have in Jesus", and cake as well as cookies for the viewing that evening. Then we went and booked a room for the night at the local motel, because there weren't any living relatives left in town.
I swear to God everyone over 60 came that evening for the viewing. The three of us went from little old lady to little old man and on to the next until I at least was dizzy. At one point I stopped by the coffee and looked out on the sea of tinted grey, the chatter like the sea in my ears, and realized I desperately needed a cigarette. So I stepped back into the office, where Randy was taking a little time off from his duties as well.
"I just need a cigarette," I said.
"No problem. You want a drink to go with it?"
"Hell, yes."
Randy pulled out a bottle of bourbon and poured us both a stiff one. We sipped away, in silence at first, and then Randy started talking.
First about what a good crowd we had, because my grandmother had always been hugely popular.
We reminisced about Falmouth in the old days - we were very close in age - and how we'd run from house to house and race each other over the railroad tracks, which ran right through the middle of town. Who lived where. When. When they died. Where they were buried (his contribution).
And then Randy started talking about "restoration work" (we were on a multiple of drinks at this point), and how delicate it is, and what wonderful things he'd done for my grandmother, and how he'd done them. He went into some detail, and I tried very hard to look interested while not hearing one single word of it.
He wound it all up with, "Now I want you to do me a favor." "What?" I asked.
"Whatever you do, don't ever have an autopsy. Autopsies just wreak havoc with a person's body, and the funeral director is stuck with the damage. Please, please, please, whatever you do, make sure you don't ever have an autopsy, because I simply can't guarantee my work if you do."
Well, I promised. Without pointing out that I'd have nothing to say about whether or not I'd have an autopsy, if the issue ever arose. And then I went back to the party, because for some reason...
Well, it's interesting to chat with the man who plans to embalm you. But it isn't really comfortable. Even with bourbon.