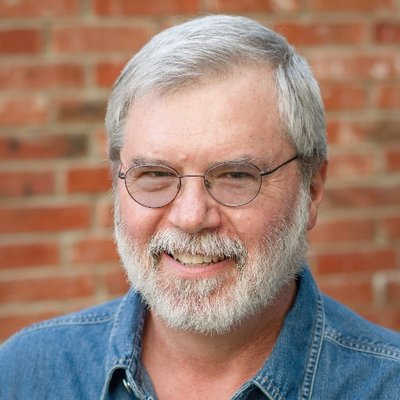 I have every rejection I've ever received.
All 2,552 of them.
When I began writing in the mid-1970s, conventional wisdom—whether true or not—was that a collection of rejection slips would prove beneficial were the IRS ever to audit my taxes. The very existence of the rejection slips proved I was writing with the intent to earn money and not as a hobby, even though I was operating at a loss. These days my taxable net profit on freelancing proves the point far better than my collection of rejection slips, but I can't stop myself from collecting them.
Though today's rejections are nowhere near as physically varied as the ones I once received through the mail, I continue to print out emailed rejections and file them with all the other rejection slips, which now fill most of a filing cabinet drawer.
JUST SAY NO
I received my first rejection slip from
Fantasy & Science Fiction
in September 1974, just as I began my senior year of high school, and I received my first personalized rejection—a quarter-page typewritten note with a handwritten addendum—from the editor of
Multitude
in May 1976, less than a year after high school graduation. I had progressed from form rejection to personalized rejection in only seven submissions.
Of course, a personalized rejection still means "no."
The typing is mine,
the handwriting is Sam's
My goal was to collect acceptances, not rejections, so I persevered: A single rejection the first year, four the second, 34 the third, and a whopping 74 the fourth. They came in all sizes and shapes, from scraps of paper containing a simple scrawled note (Sam Merwin, Jr., rejecting a story sent to
Mike Shayne Mystery Magazine
) to four-color full-page form rejection letters that cost more to print than I earned from many of my earliest sales.
Most rejections provided little information beyond the preprinted message. Others contained checklists where editors, by one or more strokes of the pen, identified the way or ways my story failed to engage them. Still others provided handwritten words of encouragement: "Not bad," "Fine writing," and "Try us again."
O'Neil De Noux fails to recognize
the genius of my early work
The best—though they were still rejections—were the long notes and letters providing detailed reasons for rejection and providing suggestions for improvement. Sometimes, they even provided lessons on writing:
Gentleman's Companion
editor Ted Newsom's page-and-a-half letter on the value of writing transitions rather than using jump-cuts springs to mind, as do several letters from horror anthologist Charles L. Grant and several incredibly detailed, multi-page letters from
Amazing Stories
editor Kim Mohan. (Note: I placed two stories with Ted Newsom and one with Charles L. Grant, but I never did place one with Kim Mohan.)
And one rejection, from
Mystery Street,
may have been my first encounter with fellow SleuthSayer O'Neil De Noux!
THIS IS YOUR BRAIN ON REJECTIONS
During the 40-plus years I've been writing, my stories have been rejected by 71 mystery periodicals—the five that existed in the 1980s and 66 more since then—and an uncounted number of mystery anthologies, including both print and electronic publications. (Note: In "
Poster Child
," my recent guest post at
Something is Going to Happen,
I actually name the many mystery periodicals that have come and mostly gone since I began writing short mystery fiction.)
I'm unsure if a multitude of rejections indicates when I'm having a good year or a bad year, but I received 204 rejections in 1991 (I received 84 acceptances that year). On the flip side, I received only three in 1989 (I received four acceptances that year). More recently, acceptances and rejections are near equilibrium: 39 rejections vs. 37 acceptances in 2017; 35 rejections vs. 45 acceptances in 2016; and 31 rejections vs. 42 acceptances in 2015.
Though the majority of rejections are in response to short story submissions, mixed among the many early rejections are those for articles, essays, fillers, poems, and short humor. I was shotgunning the market back then, trying anything and everything, and hoping something stuck. (And not every rejection generates a rejection slip—
Woman's World,
for example, does not send rejections—so I've received more rejections than rejection slips.)
Rejections mess with your head. Being told
no
2,552 times is quite disheartening. Some writers give up after the first few dozen. Other writers receive rejections and only become more determined. Many writers play rejectomancy, attempting to read between the lines of every rejection. (Aeryn Rudel, in his blog
Rejectomancy
, which I follow, attempts to decode and rank rejections into various tiers, from "Common Form Rejections" to "Higher-Tier Form Rejections." Though most of Aeryn's data comes from the horror, science fiction, and fantasy markets, the information he provides is both entertaining and informative.)
REJECTION-FREE IS THE WAY TO BE
Were it not for the lessons I learned from those long, detailed rejection letters, I may have become one of the many would-be writers whose shattered egos and unpublishable manuscripts litter the literary highway. Lack of ability quashed my music career and my artwork never gained traction, so I focused my creative energy on writing and, over time, began to accumulate acceptances: 1,584 of them (more than 1,200 are for short stories).
That's one acceptance for every 1.61 rejections and, yes, I've kept every acceptance letter, postcard, note, and email. Those I file with hardcopies of my manuscripts and, when I get them, with copies of the actual publications.
I had a hot streak a few years back, when almost everything I wrote sold on first submission. My ego expanded exponentially, but then I realized something I should have realized long before that: If everything is selling, I'm not challenging myself; I'm taking the easy path to publication.
So, I began writing stories that stretched my abilities, either by working in unfamiliar genres or by submitting to higher-paying and more prestigious markets. The acceptance-to-rejection ratio shifted, and not in my favor. I placed a few stories, and just in time because two of my sure-sale markets ceased publication and several anthology editors with whom I worked stopped editing anthologies.
So, as I continue stretching my abilities and my stories continue facing the submission gauntlet, my rejection collection grows, taking ever more space in my filing cabinet. Luckily, so does my acceptance collection.
A trio of recently published stories survived the submission gauntlet: "Plumber's Helper" in
The Saturday Evening Post,
"My Stripper Past" in
Pulp Adventures #28,
and "The Mourning Man" in the March/April
Alfred Hitchcock's Mystery Magazine.
(Note: Joining me with stories in this issue are two other SleuthSayers: R.T. Lawton and Robert Lopresti.)