All of us have heard of it, and all of us have experienced it, from time to time (but never enough, it seems). It's special and wonderful and elusive--and no, it's not fame or fortune. What am I talking about?
It's something I've often heard called the Hot Zone, or just the Zone. It's a feeling, or a state of mind, that we as writers are sometimes able to achieve, and when we're reached it our ideas seem to blossom and the words seem to flow and the whole world just seems
right
. When we're in the Zone we're invincible, unstoppable; we can do no wrong. Author Carolyn Wheat once said, "Getting to that state, and staying there for as long as possible, is the key to writing success."
I used to play a lot of golf, and even though I'm weary of sports analogies, I can still recall the warm and weird "feeling" that came with the confidence of sometimes
knowing
, during a swing, that the ball was going to go exactly where I wanted it to go. (That feeling was rare, and many of the balls I hit have never been found--but when the sensation
was
there, it was exhilarating.) The same thing happens occasionally during other activities, including some of my writing sessions.
But I was serious when I said it's elusive. Ariel Gore observed, in her book
How to Become a Famous Writer Before You're Dead
, "Where do I go to write a story? I don't. I just sit here, waiting and waiting and waiting till the story begins to come to me. Then I sit very, very, very still and try not to scare it off. If I grab at it, it might run under the sofa and hide."
John Simmons, in a piece he wrote for
Writers & Artists
, said, ". . . When I'm in that zone, I'm not always aware of it. It's a wonderful feeing when you realise afterwards that you've been there. I think it's part of the addiction of being a writer."
More quotes:
"An athlete has her training schedule, the date of the event stamped in her mind, the excitement of the crowded stadium to trigger her best. An actor has his script, his rehearsals and, when it matters, the glare of the lighted stage. The writer has nothing. Hence all the mad little rituals we hear about, having to use a 4H pencil, a Moleskine notebook, having to be in a particular spot, in a certain room, at exactly this time of day, drinking this kind of tea, smoking this brand of cigarette. All desperate attempts to propitiate inspiration, to have ordinariness and originality somehow intersect." -- Tim Parks, "The Writer's Zone."
"The runner's zone is a situation that occurs when you have run for a long time, and your body finds a 'place' where it hits its peak performance. Your body synchronizes your breaths and moves more efficiently. When a writer gets in the zone, inspiration, imagination, posture, keyboard command, focus and concentration, and even the perfect amount of emotion all settle in, making us type much faster, make fewer mistakes, automatically correct the mistakes we do make, and essentially enter a supercharged writing mode." -- Scott Kuttner, "How to Find the Writing Zone and Stay There"
It even got mentioned in the current crime novel I'm reading (
Home
, by Harlan Coben). The book's protagonist, former NBA star Myron Bolitar, is watching his nephew play basketball in Myron's old high-school gym, and Coben says, "You could see it right away. The greatness. Myron studied his nephew's face and saw that look of what they called 'being in the zone,' focused yet relaxed, on edge yet laid back, whatever terminology you wanted to use, but really it could all be summed up in one word. Home. When Mickey was on the court, like his uncle before him, he was home."
The big question, then, is how do we writers ensure that we reach this mystical place, often and regularly? Well, everybody has different ideas about that. Peter Shallard, in his article "Psychological Tips for Getting in the Writing Zone," said, "Hardly anyone knows how to get in the zone to produce top quality written material. This is about having the state of creativity (or productivity, or whatever is relevant) on tap . . . ready to go, whenever you need it."
Z marks the spot
So how DO we find our way into the Zone? As always, most treasure maps are false, or at least misleading. I've found that some of the "hints" we're given in how-to-write books are maddeningly vague: clear your head, breathe deeply, meditate, find your rhythm, leave your troubles behind, etc. That kind of advice is no help to me--or, I suspect, to anyone else. Of course we need to clear our heads of everything except writing, in order to do our best work. But
how
?
The following is one of those "do as I say" lists, rather than "do as I do," since I don't seem to be able to make myself obey these rules. But a lot of my writing friends swear that these are the things they do to increase their chances to reach (and frolic in) the flowery meadows and bubbling fountains of the Writing Zone.
1. Write in the same place every day.
This could be the desk in your home office, a recliner in your den, a chair on your sun deck, a swing in your back yard, or anyplace that just feels "right" and comfortable. But let's face it, most writers have schedules that make this hard to do, at least for any length of time. For some, it might be a seat on the commuter train to the office and back. Whatever works.
2. Write at the same time every day.
This is another rule that, for many of us, might or might not be possible. If your daily routine allows it, I can see that it could help. And I've heard that the time should be early in the day rather than late, because our minds are fresher before facing all our daily non-writing problems. Again, if you can do this, fine. Since I'm a night-owl anyhow, most of my fiction is produced in the wee hours (the midnight zone?)--but I don't assign myself a time slot. I can, and do, write pretty much anytime, and anyplace.
3. Surround yourself with encouraging/inspiring sounds.
Many writers say they require a certain kind of music during their writing sessions; others prefer a busy public place with people-noises, like a coffeeshop or the food court in the mall--or a city park with the soothing sounds of birds and traffic and laughing children. I even know writers who use white-noise machines or tapes of rain on the roof or of seagulls and the surf. What I prefer, like Simon and Garfunkel, is the sound of silence. I'm not a solitary person, usually: I like to have things going on around me. But when I write, I want it quiet.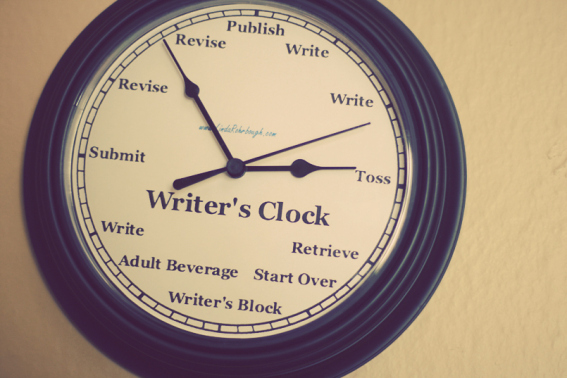 Game analysis and zone defense
If I had to assign percentages, I'd guess that at least half my writer buddies make a sincere attempt to follow the three rules I mentioned. And I say More power to 'em--if that helps, do it. If
I
did it, I might create better stories, or at least create them faster. But we all have our own methods, and I've been fortunate enough to somehow reach that strange and hypnotic plateau pretty regularly without knowing for sure how I got there.
What do
you
do, to maximize your writing efficiency/productivity? Is this "zone" state of mind something that happens to you often, or seldom? Do
you
write in the same location every day? Same time(s)? Do you listen to classical music while you work? Jazz? Rock? Country? The sounds of nature? The Mystic Moods Orchestra?
To each his own.
And by the way, sincere congratulations to my old friend and fellow SleuthSayer O'Neil De Noux, for being nominated earlier this week for a Shamus. Well done!!