Something I've always enjoyed, when reading novels and short stories, is finding things in the story that are
familiar
to me. Things like street names, restaurants, movies, quotes from movies, quirks of regional dialect, etc. When authors insert those into stories, it seems that it can establish an instant connection between writer and reader.
Because of that, I suppose it shouldn't have been surprising to me to find, after I'd published a number of stories, that readers sometimes approached me (usually friends, and often jokingly) with the suggestion that I should someday use them in a story. Or at least use their names.
You know, that's not a bad idea …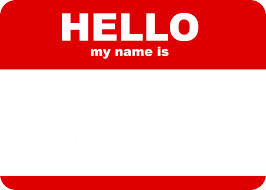 My reaction to that was Why not? We writers dream up names all the time for our characters; it would be easy to stick a real name in, now and then. Especially if you know that those folks already like what you write and would enjoy seeing themselves as a part of it.
I don't do it all the time, of course--most of my character names continue to come from the same place my plots do: my overactive and usually scary imagination. But when the situation's right and it fits the character and I can remember to do it, I try to plug in a familiar name.
Examples:
- Teresa Garver, an old friend and avid
Woman's World
reader who lives in Georgia, made an appearance a couple years ago as a high-school English teacher in one of my
WW
mini-mysteries.
- Chuck Thomas, one of my customers during my IBM days (and one of the smartest programmers I've ever known) showed up as one of three schoolkids who captured a python that had escaped from the zoo in a story called "Not One Word." It first appeared in the now-defunct
Futures Mysterious Anthology Magazine
in 2002 and has been reprinted several times since.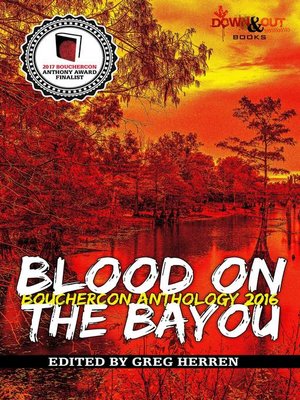 - Charlotte Hudson, a former student in my writing classes, has been featured in two of my
Woman's World
mysteries. In one of them, she and her real-life husband Bill were farmers who owned a pond where the main character liked to fish.
- Cheryl Grubbs, a dear friend from my high school days, will be the deputy of Sheriff Ray Douglas in a story called "Trail's End," coming up soon in
AHMM
. She's also on hand in the next installment of that series, which I sent to
AH
a few months ago. Whether they decide to buy it is (pun intended) another story …
- Charles Heisley, an old Air Force buddy who lives in Honolulu (I visited him there once, back when I was globetrotting with IBM), became a Louisiana state cop in my story "The Blue Delta," which is included in the Bouchercon 2016 anthology
Blood on the Bayou
. (Note to all readers: Invite me to Hawaii and you get featured in any story you want.)
Sometimes the mention of a name can be oblique, and subtle. In honor of my friend and fellow Mississippi writer Larry Chavis, my lead characters in a
Strand Magazine
story a few years ago were passengers on the Chavis Island Ferry--in fact the whole story took place on that boat. And a lady in one of my many stories for
Futures
was Janet Bailey, a combination of the names of two of my writer friends, Janet Brown and Carole Bailey. I have also often used the
last
names of friends in stories, when those names were interesting and/or unusual: Denbroeder, Prestridge, Cash, Bishop, Wingo, Higa, Liggett, Valkenberg, Pennebaker, Zeller, Bassett, McClellan, Fenwick, Boatner, Fountain, Parrott, Stovall, Stegall, Blackledge, LaPinto, Tullos, Crowson, Burnside, Moon, Speed, Fetterman, Lindamood, etc.
Other writers, other approaches
All this is, of course, nothing new. Fiction writers use real names for fictional characters a lot, and it might be worth noting that Nelson DeMille--one of my all-time favorite authors--has taken that practice a step farther. In the Acknowledgments section of most of his novels, DeMille mentions those people who have made generous contributions to charities in return for his using their names as characters in the book.
My favorite memory of this kind of thing is of something my
SleuthSayers
colleague Rob Lopresti once did in "Shanks Commences," a story which appeared in (and on the cover of) the May 2012 issue of
AHMM
. At the time that Rob created that story, he and I were among seven writers who did weekly columns for the
Criminal Brief
mystery blog, and he chose to put all of us into the story. I still remember how much fun it was to read it--and how pleased I was to find that I didn't turn out to be the murderer. Rob talks about that story
here
.
How about you?
The obvious question is, have any of you tried using real people's names in your stories or novels, either as themselves or as characters? I know some writers are afraid that might backfire, but I think the chances are slim. As with statements about real places or real companies or real products, you'll get into trouble only if you say
bad
things about them, and if the mentioned characters are friends of yours, they'll almost certainly be pleased. If they're not pleased--well, maybe that's a good way to find out who your friends really are.
According to one of my writing buddies, part of the fun of being a fiction writer is being able to look at someone and say, "Be nice to me. If you're not I'll put you in a story and kill you off."
Fair warning …