For those of you who don't know him, Herschel Cozine's work has appeared not only in many of the national children's magazines but also in
AHMM
,
EQMM
, Wolfmont Press's Toys for Tots anthologies, and
Woman's World
. Additionally, he is the author of many stories in
Orchard Press Mysteries
,
Mouth Full of Bullets
,
Untreed Reads
,
Great Mystery and Suspense
,
Mysterical-E
, and others. His story "A Private Hanging" was a finalist for the Derringer Award, and he has a story in the upcoming Dark House anthology
Black Coffee
, due for release in May. Thanks, Herschel! -- The SleuthSayers team
(Caveat: The following is for your amusement only. Anyone who survived Creative Writing 101 will find nothing new in this piece.)
Recently I had the good fortune to have a couple of stories published in
Woman's World
(or, as it is otherwise known, "John Floyd's journal"). I was taken to task by some readers because they had to suspend disbelief when they read it. Under the circumstances it was a legitimate criticism. But at the same time, I felt it was unwarranted.
In this particular instance I had my protagonist, a police detective, discussing an ongoing case with a member of the family. This is, of course, not allowed in real life. But that doesn't mean that it doesn't happen. I have seen defense attorneys and prosecutors discussing open cases on talk shows. Granted, they are not participants in the case. But often the cases they are discussing have not yet come to trial. So they are influencing potential jurors. Do you suppose for one instant that similar conversations do not take place among family members?
Suspension of disbelief in performing arts and literature has been around since Shakespeare. If a woman can don a hat and put on men's clothing and fool her husband of twenty years (as is done in Shakespeare), the poor sap is either completely bereft of any intelligence, or the audience has to suspend disbelief. In this case, both.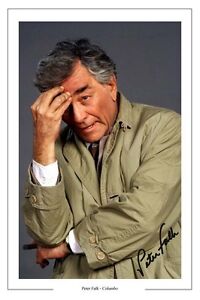 I was a huge fan of the TV program
Columbo
. Peter Falk had developed a character, an outwardly bumbling police lieutenant who fumbled his way through murder investigations, while in reality he was a keen and competent investigator. But his methods, if tried in the real world, should have had him dismissed from the force. Carrying crucial evidence around in a paper bag, accosting the suspect at work and home and at all hours of the day and night. Discussing key issues of the investigation in public places. You get the point. Did one have to suspend disbelief? Absolutely. Was this a problem? Evidently not. The program was a huge success and ran for several seasons.
I will not bore you with the many instances that occur with regularity on this subject. (Relax, Jessica Fletcher.) And it isn't just happening with poor writing. It is, to my way of thinking, a literary tool that is used to get information to the reader or to create a situation in an interesting manner that is critical to the story. If one stops to think about it, they wouldn't want it any other way. Without the privilege of using it, many stories would become dull dissertations that readers would quit reading by the end of the first chapter.
Another common complaint is that of coincidence. This is not to be used in writing. It is a copout. It is sloppy writing by a writer who is too lazy or too inept to come up with an alternative.
Again I say "Poppycock." Coincidences occur all the time in real life, and nobody pooh poohs them. Some pretty wild coincidences have happened to me, and I'm sure to all of you as well. Could I use them in a story and get anyone to believe it? Doubtful. But it convinces me that coincidence in storytelling is not much different from life itself.
When Ilsa walked into Rick's place in
Casablanca
, that was a coincidence of the highest order. By an even bigger coincidence, Rick held the documents she and Laszlo needed to escape Casablanca. If she had shown up a few days earlier she would have been dealing with Ugarte. So instead of Bogart/Bergman chemistry we have Bergman/Lorre. Not even the beautiful and talented Ingrid could pull this off. Thank God for coincidence. Without it we would be denied one of the great movies of all time.
And what is all the fuss about the use of adverbs? I suspect this came about with the advent of the Tom Swift books. (I also suspect the sin of opening a story with a weather report was caused by Lytton). In both cases, the hue and cry is deserved. But why should these isolated cases cause a wholesale banishment of legitimate tools?
When I was learning the rules of grammar and was tasked with parsing sentences, I learned about nouns, pronouns, adjectives, verbs, adverbs, etc. At no time was I told that I couldn't or shouldn't use adverbs. They are legitimate words. They are a part of the language. Why are they there if we aren't supposed to use them?
I recently read one of Ed McBain's 87th Precinct stories. Among the comments on the blurb page was a quote by Elmore Leonard, the "rules of writing" man, praising McBain's storytelling skills. By the end of the first chapter, McBain had used adverbs on several occasions. Shocking! How could this possibly happen?
I--and I am confident that some or all of you--have used adverbs from time to time. Consider this: A laugh can mean many things. If one of my characters laughs he can be doing so because he is amused, disdainful, disbelieving, or a host of other reasons. It can be loud, soft, and so on. It is important for the reader to know how he laughed.
"He gave a disdainful laugh." Or, "he laughed disdainfully."
My preference would be the latter. It uses fewer words, and it is a smoother read. But what about the adverb? Ah, yes, We must do something about that. It is not allowed. "He laughed a disdainful laugh." "His laugh was disdainful." Oh, the hell with it. "He laughed disdainfully." There. I said it and I'm glad.
Then there is the rule one learns in Writing 101: Show, don't tell. I won't insult your intelligence by defining this. I just mention it because it is so basic to writing that I had to include it. Again I ask, inviolate?
Evidently Sinclair Lewis didn't think so.
"Elmer Gantry was drunk."
To my way of thinking, a perfect opening line. Succinct. Defining. Efficient.
To sum it up, the use of coincidence and the suspension of disbelief in writing are--warning: adverb ahead--perfectly acceptable. So, too, is the use of adverbs. They must be used (OMG, more adverbs!) sparingly, intelligently, and in such a way as to not get in the way of the story. So, too, may one "tell" and not "show" when the occasion calls for it. I will suffer the slings and arrows of irate readers while continuing to use these tools of the trade. "To thine own self be true."
(I am well aware that the split infinitive in the above paragraph is a writing sin of epic proportions. I make no apologies.)
If there is an inviolate rule in writing, especially for mystery writers, it is this: Play fair with your readers. That may be good advice for our fearless, upright congressmen as well.
Now, about these adjectives.
Thanks, John, for this opportunity.