All right, I admit it, I'm running late on this blog, but I've been spending the last two weeks e-mailing my state legislators and governor over a variety of bills that seem to come straight out of the minds of
ALEC
. (
Look it up
. Also, here:
SD Legislators with ALEC ties.
) You see, we only have a 2-month legislature, that only sits 38 working days, so if I don't express my opinions now, I won't have time later on. Seriously - the session is going to end March 11. (Veto Day is March 29.)
First off, South Dakota is still officially missing $120 million dollars in EB-5 fees and investments, $14 million dollars spent (somewhere) of Gear Up! federal money, 7 people dead, cell phones wiped by the managing company the morning after an arson/murders/suicide (maybe), and a safe that had legs like a dog and walked out the door in the middle of the night. So, what's on our legislature's minds? Transgender potties and single women.
There's also House Joint Resolution 1002, which wants a new Constitutional Convention to propose "amendments to the Constitution of the United States that impose fiscal restraints on the federal government, limit the power and jurisdiction of the federal government, and limit the terms of office for its officials and members of Congress." That'll fly.
Meanwhile, we're last in the nation for teacher pay, and our legislature is trying desperately,
DESPERATELY
to not put into action Governor Daugaard's proposal to increase sales tax by 1/2 of a cent to pay for increases. My favorite excuses are (1) that they haven't had time to read the bill and (2) that they haven't had time to come up with an alternate funding proposal. They've known about this since December. This is called kicking the can so far down the road that maybe it will disappear. At one point the House rejected it. Finally, though, late yesterday, through sheer shaming by most of us citizenry, it passed. We will no longer be 50th.
Wild Bill Janklow
There was also HB 1161, which would preemptively render useless an intiative that we the people are planning on voting on in November to rein in payday loans. South Dakota is, in case you don't know it, the usury capital of the country, thanks to the 1978 SCOTUS ruling in
Marquette Nat. Bank of Minneapolis v. First of Omaha Service Corp
, which (summed up) says that your individual state anti-usury laws cannot be enforced against
nationally
chartered banks located out of state. Our then governor, "Wild Bill" Janklow, heard that and persuaded the legislature to pass a bill that repealed South Dakota's cap on interest rates. And so Citibank, Wells Fargo, and other institutions moved here and life is sweet.
My favorite bill was HB 1107, which was "to ensure government nondiscrimination in matters of religious beliefs and moral convictions," as long as their religious beliefs and moral convictions were the following: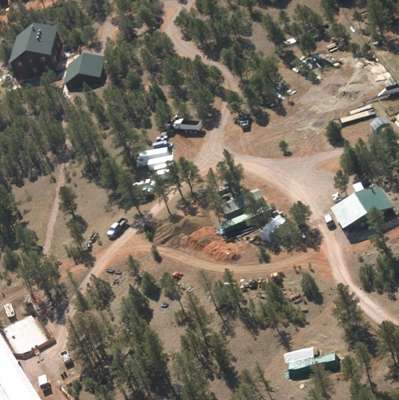 The Compound, West River in Pringle, South Dakota
Marriage is or should only be recognized as the union of one man and one woman;
Sexual relations are properly reserved to marriage; or
The terms male or man and female or woman refer to distinct and immutable biological sexes that are determined by anatomy and genetics by the time of birth.
(I have yet to determine why we apparently have religious beliefs and moral convictions about sex: what about usury? war? violence? lying? greed?)
Anyway, one of the great ironies of this bill is that at least one of the sponsors was an unmarried man who posted pictures of himself and his hot girlfriend all over social media. (It's a small state: you can find these things out.) I wrote many of my legislators about this bill, but my first question wasn't the obvious, "And were you a virgin on your wedding night?" Instead, it was, "Does this mean you guys are finally going to take on the polygamous sects living in compounds out West River?" (No one answered that question.) I also pointed out that birth anatomy and birth genetics can be entirely different (I used to work at Medical Genetics - see my blog post here
(Medical Genetics)
. Everyone assured me that this was a non-discriminatory bill, to which I replied, politely, "Bull hockey." This bill has been - thankfully - tabled. Hopefully it will stay that way.
NEWS FLASH: The feds have actually taken on the polygamous sect led by Warren Jeffs' brother Seth in Pringle, South Dakota over food stamp fraud! Huzzah! Federal Probe Shows Details of Polygamous Sect. BTW, to those who don't know, the way these polygamous sects get around the laws against polygamy is by having "spiritual" marriages, which are not registered anywhere. The women - usually child brides, with no power of refusal - are then registered for food stamps, etc., as single mothers. Sadly, most of their sons are booted out of the compound as soon as they get to puberty, because there aren't enough brides to go around, since the old men are marrying all the daughters as soon as they hit puberty. Now you know why I asked about that...
But the one that's taken up most of my writing time is the transgender potty bill, which would would prohibit public school students from using a bathroom or locker room for a sex other than theirs at birth. (We really made the national news with that one. Sigh.) It passed the House, it passed the Senate, and now it's on Governor Daugaard's desk. I've been writing him almost every day, with at least one of the following arguments:
Transgender people don't want to do anything but use the bathroom safely. A boy who is transgendering to a girl doesn't want to assault girls, he wants to become one. A girl who is transgendering to a boy doesn't want to assault boys, she wants to become one.
Every student I've talked to doesn't understand what all the fuss is about. They all know some transgender students and have no problem with them using whichever bathroom they're comfortable in. (Bathrooms have stalls, with doors that lock.)
Gender is something that is not obvious, and is not always determined at birth. (See my Medical Genetics article link above.)
There is one bathroom which everyone uses - old and young, straight and gay, male and female, adults and children - and no one is worried about assault or trauma or shock: it's the one in your home. You go in, and shut the door.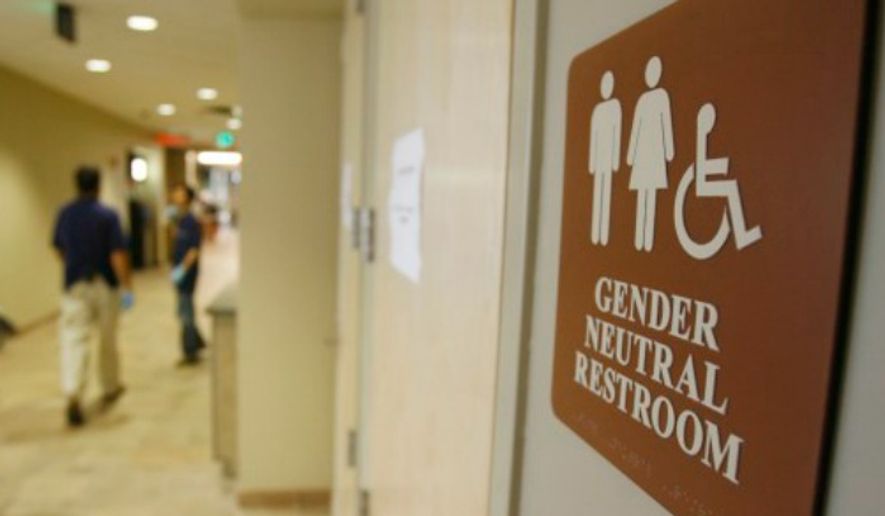 The latest one - and I'm about to start writing my legislators on as soon as I finish this blog - is SB 159, which gives insurance companies credits on their premium and annuity taxes for granting "scholarships" for private K-12 school tuition to low-income students. The fun part of this is that the legislator who sponsored this bill is married to (who'd a thunk it?) the founder and owner since 1972 of an insurance company, and was past president of the Sioux Falls Catholic Schools Foundation, and past chairman of Advanced Gifts for the O'Gorman High School Building Funding Drive. Great joy in the morning, who could possibly think there was any conflict of interest?
What's especially irritating about all of this is that we're a relatively poor state; we are, as I said, ranked last in the nation for teacher pay. Governor Daugaard just refused to expand Medicaid again, after he said he would ONLY if the feds will move all Native American healthcare to their dime. Well, the feds did, and now Daugaard announced today that South Dakota still "can't afford" to expand Medicaid - keep kicking that can. Our infrastructure and roads are constantly crumbling (we have hard winters), and, as I said, we have over $120 million missing in taxpayer funds on scandals and corruption. But, rather than deal with any of these problems, our legislature keeps trying to pass bills that will only lead to lawsuits. Apparently, we have plenty of money for those. Not for investigating things that are really and truly affecting us right now.
Anyway, that's the latest update from South Dakota, were we talk like Mayberry, act like Goodfellas, and the crazy just keeps on coming.
NOTE: Huzzah! Daugaard vetoed the transgender potty bill!