I was contemplating articles for today such as this disarming but hairy crime story in the wonderful city of Boise, Idaho when this came across my desk:
It was a scene right out of a Hollywood movie. On August 21, 2010, after more than a month of planning, teams from the Orange County Sheriff's Office descended on multiple target locations. They blocked the entrances and exits to the parking lots so no one could leave and no one could enter. With some team members dressed in ballistic vests and masks, and with guns drawn, the deputies rushed into their target destinations, handcuffed the stunned occupants—and demanded to see their barbers' licenses.
This isn't a script or even a novel. It's from this week's 11th Circuit Court decision right here in Florida. I reported this incident four years ago in Criminal Brief when a masked SWAT team with guns drawn raided six Orlando barbershops to reinspect licenses inspected two days earlier. I highly recommend reading the decision, which is educational, entertaining and a bit hair-raising.

Let down your hair and enjoy the show: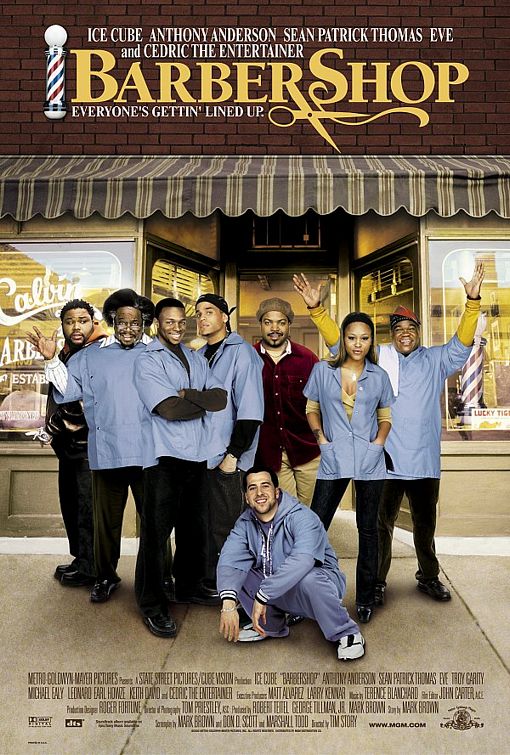 "We've got a big 'do in Orlando, quite a hairy situation," said Police Captain Crimp. "Barbershops in Orlando involved in the fur trade, scalping customers, veritable beehives of criminal activity. It's enough to make your hair curl."
"Who's involved?" asked Inspector Mullet.
"The Hirsute gang, Moe, Curly, and …"
"And Larry?"
"No, he's a pageboy and hasn't had a brush with the law. It's Shaggy Bush; he hates the fuzz."
"Had a close shave with him. Clipped me, he did, then pelted me with abuse."
"I knew he kept a bit on the side, but not that. You can't afford to let your hair down around him."
"Missed by a whisker, but that one's got a hair trigger."
"Hair-raising driver. He gave a hitchhiker on the berm a shave."
"How do these clip joints operate?"
"They take a bit off the top before everyone gets their cut."
"That's a bald lie!"
"Relax, Mullet. It's a shock, but sharp practice is the way they fleece customers and shave profits. Quite a payout."
"They're Jewish?"
"No, payout with a U. I'm ready to pull my hair out."
"I'm sorry I bristled, but that frosts me, even with razor thin margins."
"I dread dealing with fringe elements. We want you to beard their den. Our informant says they operate out of the Hair Moose Club."
"Where they keep the Moose stash?"
"Yes. We learned about it from a mole."
"These crime rings… nothing worse than a ring worm. Who else is on the barbershop case?"
"I wanted a quartet, but I sent in Harry Callahan."
"Isn't Dirty Hairy underarmed?"
"'Fraid so, but I want you and Tress to roll on this one."
"Er, sir, she was killed in the last episode."
"I forgot. Wasn't the crew cut short?"
"Yes, Al O'peesha and the whole she-bang, Tress along with them. Snippy thing she was."
"Well, too late to upbraid her. Go with Dee Foliate and Dan Ruff, then."
"No one likes Dan Ruff, sir. He's a tad highbrow and a bit, well, flaky. That patch of his …"
"Sore eye is it? Don't split hairs or pick nits. He stands head and shoulders above the others."
"The boys will queue to mop up that gang. What do you want me to do, sir?"
"Get to the root. Pull the rug from under them. Comb Main Street down by the locks where the split ends. Find Moe Hirsute and his gang. Make a clean sweep of every barbershop on the Strand and see no one dies."
"I'd love to clap Curly in irons."
"That gang's a public nuisance."
"I'm so glad Criminal Brief now uses 'L's, sir."
---
Note: Don't expect reprints! Shortly after working on the article, the internet went out for a couple of hours, which caused a scramble cutting the news portion short. We're back on-line after that brief break and may you enjoy this reprise.