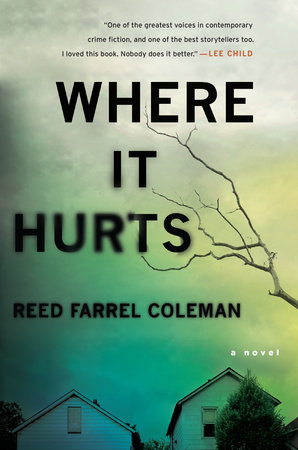 Two weeks ago
I wrote about my adventures at Left Coast Crime in Albuquerque last month. Those of you who read my column regularly, if such there be, know that that will be followed with my favorite words of wisdom from the con. As always, I have removed all context to make things more interesting. Enjoy.
"There's always someone in the audience who asks about writer's block. Who volunteers to be that person?" - Reed Farrel Coleman
"Wasn't the world better when it was better for me? Spoiler alert: No." - Catriona McPherson
"I don't start writing chapter one, page one, until I have about ten thousand words of notes." - Mick Herron
"I wanted to write a book that would be
Speed
with canoes." -William Kent Krueger
"What the reader wants is not always what the reader needs." -Glen Erik Hamilton
"I've been the eye candy for Torrey House Press." - Scott Graham
"I do the research after I've written the book." - Catriona McPherson

"I'm interested in sharing the things about human beings that make me glad to be a human being." -Thomas Perry
"I'm a New York Times bestselling author because I buy a lot of my own books." - Reed Farrel Coleman
"I've had people say 'I could read a whole novel in that voice' and I think 'My God, I could never write whole novel in that voice.'" - Amy Drayer
"It looked more like a breakdown than a career move." - Catriona McPherson
"I am addicted to semi-colons. I can hardly write a text message without them." - Mick Herron
"I talk to myself constantly, and I didn't know that until my husband started working from home." - Jamie Mason
"I can always win a contest of who has the most useless dissertation." - Catriona McPherson
"If I could I would write an entire book with a group of people locked in a room being unpleasant." - Mick Herron
"I may have a tendency to be a preacher, but I don't like being preached at." -Karen Keskinen
"Overreacting in advance saves time later." - Catriona McPherson
"When you're writing a short story you need to distill a character to a single sentence." - Raquel V. Reyes
"Patience is one of the hardest parts of writing." -Amy Drayer
"Someone once said 'You're plots are just this side of ludicrous' and I thought 'Challenge accepted." - Catriona McPherson
"Part of why you write is to find out what you think." -Thomas Perry
"Writing a series about a lot of characters is like there's already a ghost novel waiting." - Mick Herron
"No crying on the yacht." - Catriona McPherson
"I like to think that not all my characters are needy all the time" Laurie R. King
"I love the time when I've finished a book and no one else has seen it so I can live the lie that it's great." - Jess Lourey
"People say that in the past racism was acceptable. It never was. It was just acceptable to some White people." - Catriona McPherson
"I spent my first Bouchercon behind a potted plant." -Tracy Clark
"I'm barring anyone from saying 'I'm just a reader.'" - Catriona McPherson
"If you want to write about another culture, fall in love with it a bit." - Tori Eldridge
"It's quite easy to work out who the mole is in
Wind in the Willows."
- Mick Herron
"If you want to visit 1920s Scotland, just go outside. It's still there." - Catriona McPherson"I'm basically an evil man." -Thomas Perry
"It's important for children to read widely, not just the good stuff. Quantity is important at that age." - Mick Herron
"A word of advice: Don't Google nun's underwear." - Catriona McPherson