Almost every year for the past ten or so, I've picked up a copy of Otto Penzler's annual
Best American Mystery Stories
(Houghton Mifflin Harcourt). I of course enjoy short fiction anyhow, and because this series has been around for so long, many of my favorite mystery writers have been included in its pages. I also consider it a good way for me to (1) read new stories by authors whose names I know, (2) discover stories by others I don't know but might like to, and (3) learn about what's being published currently in the leading mystery magazines and anthologies.
On October 6th, when
the 2015 edition
was released, I had yet another reason to buy the book: I somehow turned out to be one of the writers included. My short story "Molly's Plan," first published last year in
The Strand Magazine
, is one of the twenty stories chosen by guest editor James Patterson for this year's lineup. On three previous occasions (in the 2000, 2010, and 2012 editions) I was fortunate enough to make the "Other Distinguished Mystery Stories" list in the back of the book, but this is the first time I've made it to the inner sanctum. Whether I belong in such talented company is another matter--but I'm certainly grateful to be there.
My mission today is to say a few things about the
BAMS
series and about some of the other stories in this year's edition. I sadly admit that I've not yet read all twenty of them, but I have finished a dozen or so, including three written by friends of mine. And every one I've read so far has been outstanding.
Kirkus Reviews
and
Publisher's Weekly
seemed (thank goodness) to agree.
Backstory and M.O.
For those of you who aren't aware of this, the
Best American Mystery Stories
series began in 1997, and has always been edited by Otto Penzler, who owns The Mysterious Bookshop in Manhattan and probably knows more about mystery fiction than all the rest of us combined. The names of all nineteen of his "guest editors" so far--among them Robert B. Parker, Sue Grafton, Harlan Coben, Ed McBain, Donald Westlake, Lisa Scottoline, Scott Turow, Laura Lippman, Nelson Demille, and Carl Hiaasen--are immediately recognizable to any mystery reader, and probably to any reader, period.
How does the selection process work? Each year, according to Otto's foreword to the 2015 edition, he and his colleague (partner in crime?) Michele Slung examine between 3000 and 5000 stories, from many sources: popular magazines, short-story collections, literary journals, etc. He also says that "every word of
Alfred Hitchcock's Mystery Magazine
,
Ellery Queen's Mystery Magazine
, and
The Strand
are read."
From these, Otto chooses fifty stories. Those fifty are then turned over to a guest editor (Patterson, this time), who picks twenty to be published in the book. The titles of the remaining thirty stories are listed in a "Distinguished" honor roll. I'm pleased to announce that this year's "Other Distinguished Mystery Stories" list contains (alongside names like Lawrence Block and Charlaine Harris) the names of my fellow SleuthSayers Rob Lopresti, Art Taylor, and David Edgerley Gates.
Otto also mentions in his foreword that the definition of a mystery story for this series is "any work of fiction in which a crime, or the threat of a crime, is central to the theme or the plot." That seems to be a common measuring stick, and it's the reason some of the stories in this year's
BAMS
edition wound up coming from non-mystery publications like
The Georgia Review, Glimmer Train Stories
,
The New Yorker
,
Ploughshares
, etc. In case anyone's interested, three of the stories this year came from
AHMM
, one from
EQMM
, and one from
The Strand
.
BAMS 2015
The first story in this year's book, and one of my favorites, is "The Snow Angel," by my friend Doug Allyn. That story was also nominated for an Edgar Award earlier this year, and won the 2015 Derringer Award for best novelette. Yes, novelette--it's a long tale, covering about 33 pages, and well worth the time it takes to read it.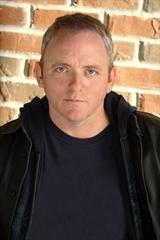 Another favorite of mine is "Red Eye," a collaboration by Michael Connelly
and Dennis Lehane. It features characters made famous by both authors: L.A. cop Harry Bosch travels to Boston on a case, and winds up assisted (in many ways) by P.I. Patrick Kenzie. Having read many of the adventures of both these characters, I think I was able to relate even more closely to them here. "Red Eye," by the way, was another of the stories nominated for an Edgar this year, and deservedly so.
Other excellent entries in this edition are "The Adventure of the Laughing Fisherman," by Jeffery Deaver; "Crush Depth," by Brendan DuBois; "Wet With Rain," by Lee Child; "Harm and Hammer," by Joseph D'Agnese; and "The Home at Craigmillnar," by Joyce Carol Oates. (Ms. Oates's story brought tears to my eyes, which doesn't happen often.) The truth is, I haven't come across a bad story yet, in this anthology, and I don't expect to. I'm looking forward to reading the rest of them.
Observations
One more thing. I had the great pleasure of meeting Otto Penzler in New York earlier this year, and when I saw him again at Bouchercon in Raleigh and we were talking about the size of the conference, I said to him, "You know almost everyone here, don't you." He replied, "No--but I think almost everyone here knows
me
." I'm sure he was right.
If you happen to pick up a copy of
The Best American Mystery Stories 2015
--and I hope you will--I hope you'll like my story.
I know you'll like the book.