Several weeks ago I attended a one-day writers' conference in Long Beach, Mississippi, called The Magic of Books. I conducted an afternoon workshop on writing and selling short stories--which are of course not books, but they asked me to do it anyway--and it was a fun session, at least for me. But the highlight of my day there (besides lunch) was the chance to hear a presentation by my friend and longtime mentor Carolyn Haines.
For those of you who don't know her, Carolyn is the author of more than seventy novels, including the "Bones" mysteries featuring Sarah Booth Delaney and set in the fictional Mississippi Delta town of Zinnia. (The latest in the series is
Bone to be Wild--
one of my favorite titles.) Carolyn is also a crazy and delightful lady who has been a tremendous help to my so-called writing career and who
always
makes me laugh. She has written under at least three pseudonyms and in a number of genres.
Vive la difference
Among the many words of wisdom she gave us that day, on the topic of "Writing in Multiple Genres," were the following:
- In mystery fiction,
justice prevails
- In romance fiction,
love prevails
- In historical fiction, the details must be accurate right down to the clothing and the dialect.
- In horror, fantasy, and historical fiction,
setting
is of primary importance.
- The key to POV is
consistency
.
- Thrillers must include some kind of
ticking clock
.
- In traditional mystery fiction, the protagonist knows more than the reader; in suspense/thriller fiction, the reader knows more than the protagonist.
- In thrillers, the antagonist must be the equal of the protagonist.
- Literary fiction requires deep character development and usually addresses social issues.
- SF is mainly plot-oriented and appeals mostly to male readers.
- In fantasy fiction,
world-building
is all-important.
- High fantasy involves elves, fairies, etc.
- Low fantasy involves vampires, werewolves, etc.
Not that it matters, but during much of Carolyn's presentation about mystery/noir fiction it was gloomy and raining outside, and it even thundered once or twice when she mentioned horror stories. The woman is so talented she can control the weather.
Elements, my dear Watson
Another of the things she talked about in her session was the "elements" of fiction. All of us think of different things when we hear that term. Personally, I think of plot, character, dialogue, POV, and possibly setting. Carolyn's take on it wasn't too far from mine: she said the elements consist of (1) plot, (2) character, (3) setting, and (4) theme. I think her point was that these are the
ingredients
of a story or novel--and she's right. But I think of the
elements
of fiction in a different way. I see them as the things you have to be good at in order to write it well.
Example: One of the elements Carolyn names is
theme
, and while I agree that theme is certainly a part of a story, I don't think theme is something I have to worry much about, as a writer. I once heard someone say that you should never try to come up with a theme beforehand, because there's no need to; you should just write your story, and if the story's a good one, it'll
have
a theme. Another way of phrasing that, I suppose, is if it doesn't have a theme, then it's not much of a story and it won't sell anyway.
I believe Carolyn's mention of theme, here, is tied to a couple of her pieces of advice that I listed earlier: in mysteries the theme (the overall
point
) is "justice prevails," and in romances it's "love prevails." I think she was saying the author must know these things and keep them in mind during the writing process--otherwise, the story or novel will fail. Or at least it will fail as a mystery or a romance.
Another place where our "elements" list varies is that I think things like dialogue and viewpoint are so vitally important they should probably be included. And yes, I know, dialogue isn't something that has to be a part of
every
story--I sold one to the
Strand
a couple years ago that had no dialogue at all--but when it IS a part of the story, it has to be nearly perfect in order to work. Bad dialogue is like a torpedo hit to the engine room; your project can't survive it. And POV, while it's not something to obsess over, is still one of those things that can badly hurt your story if it's misused.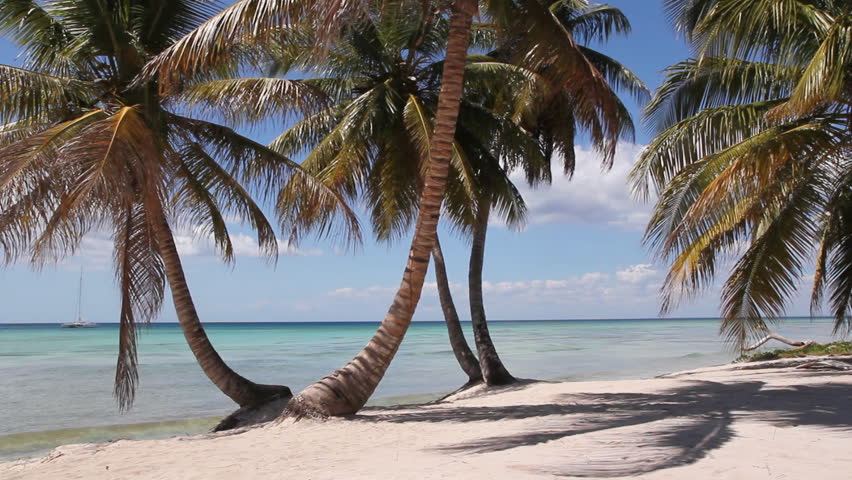 The other difference in our definitions is
setting
. Carolyn includes it in her list; sometimes I do and sometimes I don't. I agree with her that it's a necessary ingredient in a piece of fiction--it obviously has to be there, or the characters would have no place to live and talk and make the story happen. But I find myself worrying less and less about setting, the more I write. I sort of feel that if the setting is truly important to your story--if, let's say, your characters are on a desert island, or in a hut on Mt. Everest, or at the bottom of a mine shaft, or in a nuclear testing facility, or in a lifeboat--then you'd certainly be wise to spend some time and a lot of words describing that setting and making it crystal clear to the reader. But if your story is such that it could possibly be told just as well using a different setting, if for example most of your story involves a conversation between two people sitting in a city park, or a restaurant, or an apartment or an office building or a suburban backyard, etc., maybe it's not that necessary to spell out a lot of detail about their surroundings. Especially if it's short fiction. That's my opinion only, by the way, and I welcome any thoughts you might have on this.
NOTE: I assure you that Carolyn knows more about all this than I do--after all, she's the mentor and I'm the mentee, she's Obi-Wan and I'm Luke. (Well, maybe I'm C3PO.) Let me ask you: If you had to make a list, what would
you
consider to be the "elements" of a novel or a story? I've heard that some writers include such things as
symbolism
and
conflict
--and, to me, conflict is a part of
plot
. Different folks, different strokes.
Noms de plume
Yet another good point she made during her session was
Use a pseudonym if you feel your fans/audience might not like a new or different genre
. This was, I assume, one of the reasons that Nora Roberts is also J. D. Robb, John Camp is John Sandford, J.K. Rowling is Robert Galbraith, and Evan Hunter was Ed McBain (actually, neither Hunter nor McBain was his
real
name). As for Carolyn, she has written as Carolyn Haines, R. B. Chesterton, Lizzie Hart, and Caroline Burnes, and believe me, all those incarnations do a darn good job of writing.
Have any of you taken this approach, and decided to use one or more pen names? If so, did you do it because of a genre switch? Or did you choose to keep your own name (as Larry McMurtry and James Patterson have done) regardless of genre? Have any of you chosen a pseudonym for other reasons? This is a subject I find fascinating, probably because--even though I consider myself fairly imaginative--I doubt I would ever be able to come up with a suitable alias no matter how hard I tried. As the intoxicated writer once answered when asked for his pen name, I just say, "Bic."
And that's my pitch, for today. May all your trips to the seashore be sunny, not rainy; may all of us make progress toward mastering the elements of fiction no matter how they're defined; and if you've not read Carolyn Haines, under her own name or any other, I hope you will. There is much to be learned from her novels and short stories. Here's
her web site
. Prepare to be entertained!
BY THE WAY: Two weeks ago at this blog, when I wrote about my story that appears in the current print issue (July/August) of
The Saturday Evening Post
, I said I would include a link to it when it appeared online. That story, "

Saving Grace

," was finally posted on August 7. Also, I was asked awhile back to write a piece for
EQMM
's blog, Something Is Going to Happen, and that post, called "

From Page to Screen

," went live last week as well. If you have time to read either (or both), I hope you enjoy it (or them). See you on the 29th!