First, about that title. Stephen Stimson lives in Bellingham, as do I. (In fact, he coined our unofficial municipal slogan: the City of Subdued Excitement.) Mr Stimson used to run a store called Lone Wolf Antiques, and one day I strolled by and saw the entire front window of the shop covered by a piece of brown paper bearing the remarkable words of today's title. And that's all the explanation you are going to get from
me.
Now for the main topic. Lawrence Block was recently interviewed by Tripwire Magazine and I recommend you go to his site and read
the whole thing.
It's all great, but there was one piece that caught my attention in particular.
The interviewers brought up the Leo Haig novels, Block's pastiche of Rex Stout's Nero Wolfe books. Then they asked if he had read Robert Goldsborough's novels, authorized continuations of the Nero Wolfe series. Here is his reply:
I read two early on and didn't care for them. I gather he's improved some, and makes a good job of writing like Stout. But, you see, there's the thing in a nutshell; Stout didn't try to write like Stout.
As I recall I stomped my feet and shouted: "Exactly!"
I'm not here to pick on Mr. Goldsborough, or Ace Atkins, Ann Hillerman, Felix Francis, or anyone else who has inherited a franchise. What I am reaching for is this: I get uncomfortable when a young writer is advised to try copying someone else's style. I can understand doing it as an exercise, or for a pastiche, but keep it up too long and it can only stunt your growth. Rex Stout was trying to find his own voice, not copy someone else's.
I recently read a book by Elmore Leonard called
Charlie Martz and Other Stories.
They are previously unpublished, and you can understand why Leonard chose to keep them that way. Most of them are interesting primarily as a peek into the laboratory, a chance to watch Leonard looking for his voice. (Compare them to the tales in
When The Women Came Out To Dance,
stories he wrote when he was at the top of his form.) You can see a glimpse here and a touch there of Leonard, but he wasn't quite there yet.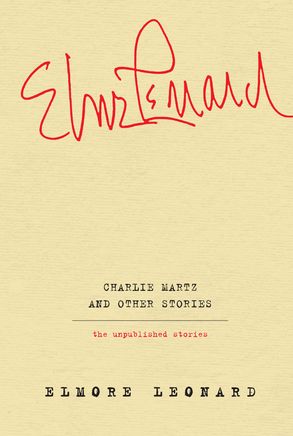 I would be happy to hear what you have to say about this subject but before we get to the comments, there is one more detail. When I told my wife about Block's remarks she smiled and said "Zusya."
Zusya was a Hasidic rabbi in the nineteenth century. He was apparently a "wise fool," like Nasrudin, Diogenes, or Saint Francis, a spiritual leader or philosopher who (deliberately?) behaved eccentrically in order to get his lessons across. What follows is the most famous story about him. There are many versions, but this is the one I heard first.
One day Zusya's followers came into his study and found him hiding under the desk, weeping and shaking with fear. "I have just learned the question I will be asked by the angel of death when I die. And I am terribly frightened because I cannot answer it!"
"Rabbi," said the followers, "you are good man, and a wise man. What could death ask you that is so terrifying?"
"I thought he might ask: 'Zusya, why were you not Moses, to lead your people to the promised land?' I could have answered that! Or he could ask 'Zusya, why were you not David, to fight your people?' I could answer that. But, no! What he is will ask is: 'Zusya,
why were you not Zusya?'"